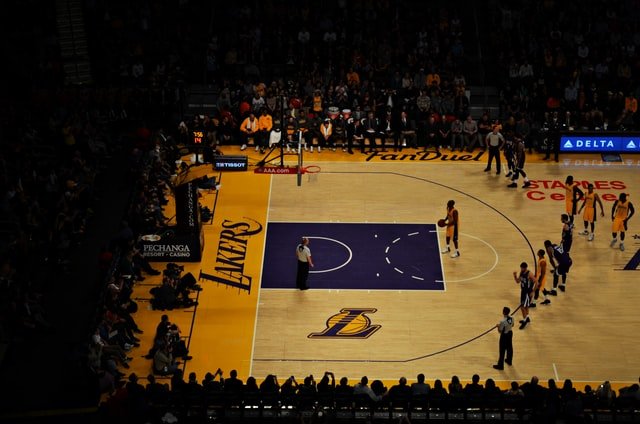 The legal US sports betting industry has quickly turned into a highly competitive marketplace. Major players such as FanDuel, DraftKings, and BetMGM have been able to gobble up 80% of the market in less than four years.
A host of other legal US operators are using every resource possible to get a piece of the remaining 20 percent of that market share.
Strategic partnerships with media companies, sports leagues, and professional US sports teams are a big part of that strategy. Another marketing tactic is the use of high-profile brand ambassadors that can attract the attention of potential sports betting customers.
Jamie Foxx has become the face of BetMGM through that company's promotional efforts and media campaign. The Great One Wayne Gretzky became another prominent brand ambassador for BetMGM earlier this year.
As part of MGM Resorts International, the third-biggest legal sports betting operator in the US understands how to add value to a brand.
Taking a page from its Las Vegas gaming rivals, Wynn Resorts entered the legal US online sports betting industry with WynnBET as its mobile sportsbook app.
Although Wynn Resorts was a bit late to the party, the company is doing everything it can to make up for the lost time. Part of that marketing strategy is finding a few notable brand ambassadors of its own.
Earlier this month, the company announced that it has added basketball great Shaquille O'Neil as an official brand ambassador for WynnBET. In a statement concerning his new role, O'Neil was quoted as saying:
"I love working with my friends at Wynn Resorts and I am so excited to take WynnBET to new heights. Mobile sports betting is having a major moment and I believe that WynnBET will be a powerful force in the industry."
Shaq will now be the centerpiece of a team of WynnBET ambassadors that already includes Chad 'Ochocinco' Johnson, Nick Mangold, and US soccer star Tim Howard.
O'Neil is the perfect fit for a flashy Vegas-based company such as Wynn Resorts. He first made a name for himself as one of the best NBA players in the history of the game. However, his ability to self-promote as well as promote other products is also legendary.
Shaq has never been one to shy away from the national spotlight. He has been able to keep his name recognition as high in retirement as it was during his playing days. The fact that he is still a very high-profile on-air analyst for the NBA keeps O'Neil relevant with basketball fans and bettors.
Wynn Interactive is the digital division of Wynn Resorts behind the company's mobile sports betting initiative. As CEO of Wynn Interactive, Craig Billings had this to say about the company's newest brand ambassador:
"Shaquille O'Neil has been a great friend of Wynn Las Vegas for many years, and we are thrilled to expand our relationship with him through a partnership with WynnBET. A successful businessman, NBA legend, and one of the most well-known personalities in sports media, we believe our players will enjoy interacting with him through the WynnBET app and are excited to feature Shaq in our advertising campaign set to debut later this summer."