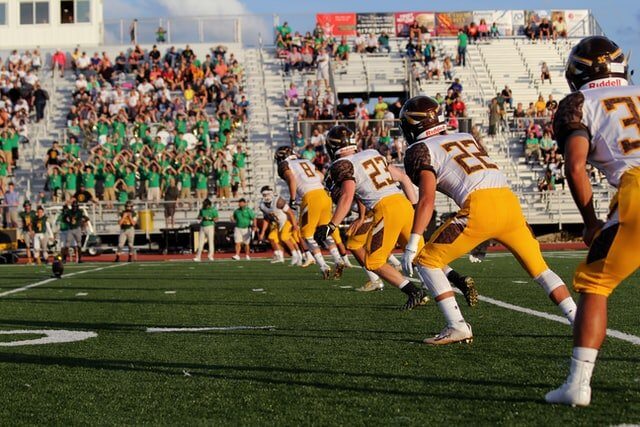 The 2022 NFL season is ready to begin soon, and a lot of eyes are on the NFC West Division. The defending Super Bowl champions are in the NFC West, but this is a division that is full of great teams.
Betting on regular season win totals is one way to make a futures bet, and the odds are now available. These odds will stay open throughout the year as the season begins to play out.
Here are the projected win totals for all four teams in the NFC West Division:
Los Angeles Rams Over/Under 10.5 Wins
San Francisco 49ers Over/Under 9.5 Wins
Arizona Cardinals Over/Under 8.5 Wins
Seattle Seahawks Over/Under 5.5 Wins
Jump to
Rams Looking to Repeat
The Los Angeles Rams won the Super Bowl last year, and that means that they enter this year with a big target on their backs. Los Angeles is returning much of the same roster from a season ago, and the betting odds give them a good chance to repeat as Super Bowl winner.
The current over/under for regular season wins for the Los Angeles Rams is at 10.5, and they will need to go over that total to win this division. Even if the Rams aren't able to win the Super Bowl again, it's hard to see them struggling in the regular season.
49ers, Cardinals Should Be Tight
The Rams might be the betting favorites to win the NFC West Division this season, but they aren't overwhelming favorites. Both the San Francisco 49ers and Arizona Cardinals were in the playoffs a season ago as well, and each team has enough talent to make a return appearance.
The San Francisco 49ers are expected to be the biggest contender to the Los Angeles Rams this season as they have a win total set at 9.5 wins. San Francisco met the Rams in the NFC Championship a season ago, and they will be out to get some revenge this season.
Arizona has gotten off to fast starts in each of the last few seasons, but they haven't been able to finish seasons at the same rate. The Cardinals have an over/under set at 8.5 total wins in 2022, and it's going to take at least ten wins to make a run at the division title.
No Love For the Seahawks
The Seattle Seahawks made a surprising move this offseason when they traded quarterback Russell Wilson to the Denver Broncos. Seattle appeared to have enough talent to turn things around in 2022, but they aren't getting a ton of love or respect now.
The over/under for Seahawks wins is currently at just 5.5 wins, and it's going to take a much bigger season than that if they are going to keep pace in the NFC West.