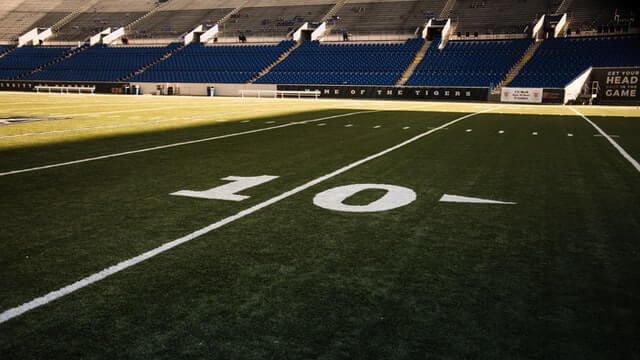 The NFC East Division has been extremely competitive over the last few years, but there hasn't ever been a real dominant team. That could be the case yet again in 2022, especially when looking at the projected win totals.
Two teams could be battling it out for the top spot in the division, while the other two teams are going to have some work to do. The NFC East Division is usually full of surprises, though, and that means anything can happen once the games begin.
Here are the win totals for the four teams in the NFC East Division:
Dallas Cowboys Over/Under 10.5 Wins
Philadelphia Eagles Over/Under 9.5 Wins
Washington Commanders Over/Under 8.5 Wins
New York Giants Over/Under 7.5 Wins
Jump to
Cowboys or Eagles at the Top?
The Dallas Cowboys and Philadelphia Eagles are both expected to be in the playoff field this season, but both win totals are right around ten wins. There just doesn't feel like a ton of separation between Dallas and Philadelphia, and the future betting odds show that as well.
Dallas has been on top of this division for the past few seasons, and they have enough talent on offense to make that happen again in 2022. Winning regular season games hasn't been a challenge for the Cowboys, but they haven't always delivered once the playoffs begin.
The Philadelphia Eagles are heading into another NFL season with quarterback Jalen Hurts running the show, and he could be in for a monster season. Philadelphia does have some question marks at some key positions, but getting to 10 wins and going over 9.5 wins would keep them in the division race all season long.
Can Commanders or Giants Make a Run?
There are some great rivalries in the NFC East Division, and there are always upsets that happen each year. The preseason odds don't favor the Washington Commanders or New York Giants, but both teams have a history of being competitive.
Washington has an over/under set at 8.5 wins, and that means that they could end up being in the playoff race. The Commanders are going with Carson Wentz at quarterback in 2022, and he has had plenty of success in this division in the past.
The New York Giants are a tough team to figure out, and they have also been dealing with a ton of injuries in recent seasons. Running back Saquon Barkley is good enough to win games on his own, but he will need some help from quarterback Daniel Jones.
New York has a projected win total of 7.5 wins, and they do look like the team that might end up in last place unless they play really well.