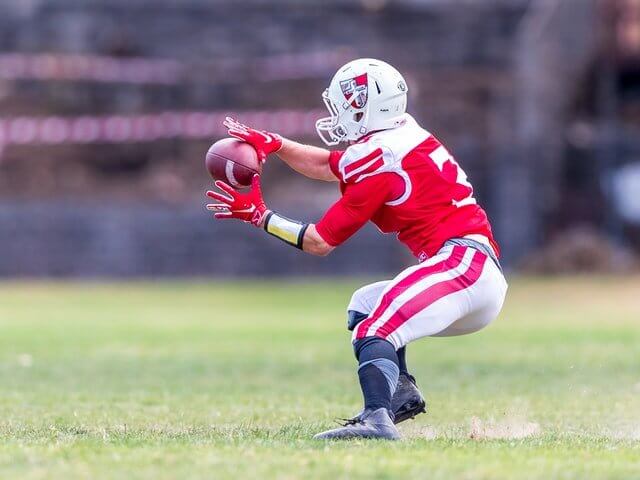 When Caesars Entertainment closed on its deal to buy William Hill Sportsbook, industry insiders knew that it would only be a matter of time before the company revamped its mobile sports betting app.
Based in the UK, William Hill became a household name in the global sports betting industry. The company's primary business interests in the emerging US market started with Nevada sportsbooks and New Jersey online sportsbooks.
With Caesars Entertainment as a land-based casino and sportsbook partner, William Hill was able to make some major in-roads into both of those high-volume gaming markets.
In April of this year, Caesars finalized its acquisition of William Hill at a cost of $3.7 billion. That set the stage for an integration that would lead to the relaunch of the company's online sports betting app.
Rolling out ahead of the upcoming 2021 football season, Caesars Sportsbook is the final result of these consolidation efforts. It will be operated on William Hill's Liberty sports betting platform. The new app was designed to incorporate Caesars Rewards as the company's customer loyalty program.
The majority of existing Willian Hill sportsbooks will be rebranded as Caesars Sportsbook. In states that require in-person registration at retail sportsbooks for online access, the app will be called Caesars Sportsbook by William Hill. This list includes ones in Nevada, Illinois sportsbooks, and Washington DC sportsbooks.
In most other states with legal online sports betting, the app will be marketed as Caesars Sportsbook. William Hill will continue to operate retail sportsbooks that are not part of the Caesars Rewards program.
Eric Hession is the Co-President of Caesars Digital. He added the following statement as part of a recent company release:
"We understand that we need to be nimble, we need to give bettors what they want in terms of depth of odds and breadth of sports. And we need to make our app easy and fun to navigate."
This is all part of Caesars strategy for the relaunch. The goal is to move all the company's sports betting products under one central brand and mobile betting app.
The new Caesars app will be available for the following eight betting markets:
New Jersey online sportsbooks
Three additional markets include Arizona online sportsbooks, Maryland online sportsbooks, and Louisiana online sportsbooks as soon as these states launch their legal sports betting operations. Arizona remains on-track to launch on Sept. 9 in conjunction with the start of the 2021 NFL regular season. Maryland and Louisiana still have plans to launch sometime later this year.
The purchase of William Hill signified Caesars commitment to becoming a major player in the legal US sports betting industry. As a gaming and entertainment giant in the land-based casino industry, the company fully understands the potential of legal mobile sports betting across the entire US market.
In other company news, Caesars Entertainment recently finalized a 20-year deal to become the naming sponsor of the Louisiana Superdome which is home to the NFL's New Orleans Saints. That facility will be known as Caesars Superdome.