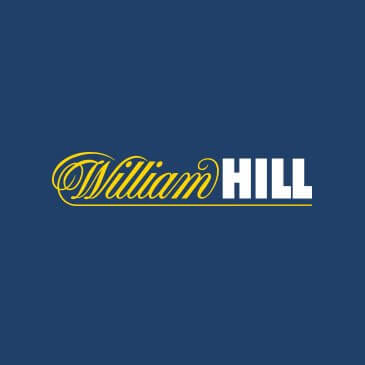 The long wait for legal sports betting in Our Nation's Capital has finally come to an end. A report on the Washington Business Journal website announced that William Hill has opened a temporary sportsbook inside the box office of the Capital One Arena. William Hill also operates the William Hill app and offers an attractive William Hill bonus code.
The London-based sportsbook went live on Friday, July 31. The pop-up book will be open from 11 a.m. to 11 p.m. (ET) seven days a week. The arena's box office will operate seven actual betting windows. There will also be 10 stand-alone sports betting kiosks.
This is not how the original plans for legal Washington DC sports betting were drawn up. At this point, betting fans will have to accept the fact that this is better than nothing at all.
American Wagering Inc. is the William Hill subsidiary behind the DC operation. That company is based out of Las Vegas. There is also a partnership with Capital One Arena owner Monumental Sports and Entertainment.
As mentioned, the setup at the arena is temporary. It is operating under a special gaming license that is set to expire on Jan. 31. Construction is underway on a permanent land-based sportsbook. It will be located at 601 F St. NW. This is the site of a former Green Turtle restaurant. Plans still call for an opening sometime this fall.
More online casino information
Those plans formulated by William Hil and Monumental call for a multilevel sportsbook covering 6500 square foot of space. This group was the first operator to submit an application for a Class A license. This was through the Office of Lottery and Gaming last December. A Class A license is designed to house a sportsbook in the city's four largest sports arenas.
This should just be the start of expanded sports betting options and sportsbook bonuses.
Applications for two more provisional licenses have also been approved though Washington DC online casinos are still in the pipeline. The provisional license can fill the void while applications for permanent licensing are under review.
The first of the two groups is Sportsradar Solutions LLC. The other company receiving the green light on a temporary license is NYX Digital Gaming. This is a subsidiary of Scientific Games Corporation. That company sells sports betting equipment, software and data solutions. Each of these group's provisional license is set to expire early next year as well.
Another project in the works is Handle19. This is a planned sportsbook on Capitol Hill. This group submitted an application for a Class B license. This is good for land-based books located more than two blocks from the city's major arenas.
Plans were also in the works for mobile sports betting through the DC Lottery. Facing one glitch after another in the current circumstances, those plans have been shelved until 2021.