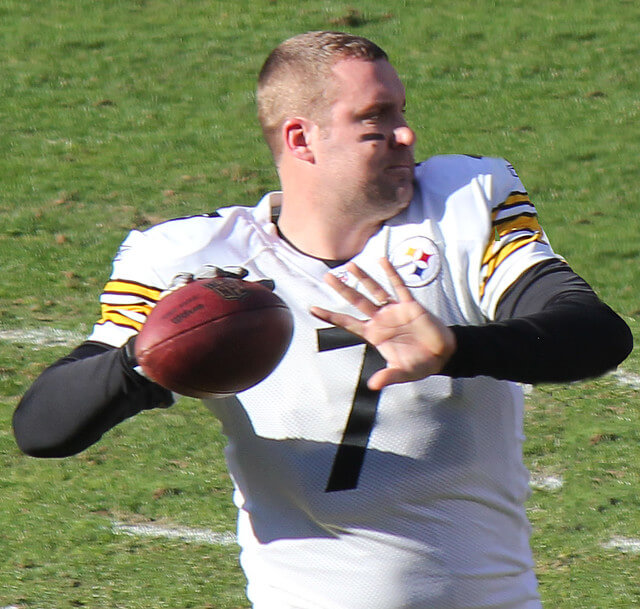 The AFC North has been one of the hardest to figure out in the NFL this season. For fans and bettors alike, that should lead to a great finish to the regular season. All four teams in the division have already picked up at least five wins and have beaten up on each other already.
Only one team from the AFC North is guaranteed to make the AFC Playoffs. Still, all four teams could probably make a deep run in the postseason. The Baltimore Ravens have a pretty clear advantage at this time, but that doesn't mean they are the favorites.
Let's take a look at how each team stacks up and how the race will eventually unfold.
Jump to
Steelers, Ravens Have Experience On Their Side
The Pittsburgh Steelers and Baltimore Ravens have dominate the AFC North Division over the past two decades. It's shaping up that way again. These teams have veteran players and coaches leading the way, and they are always a tough team to defeat.
Baltimore wants to win games with its rushing attack, and then let quarterback Lamar Jackson take over a game. Pittsburgh has a dominant defense yet again but the Steelers haven't always been a great offensive team this season.
Baltimore has had some great regular seasons of late, and they have been able to turn it on when they needed. Pittsburgh has shown some signs of weakness this season, but the Steelers just know how to win.
That experience of each team will come into play, but it's just not going to be enough.
Bengals Can't Keep Up in Crowded AFC North
The Cincinnati Bengals have been one of the best stories in the NFL this season. Quarterback Joe Burrow looks like a future star. Cincinnati roared out to a 5-2 start to the year, but things have started to fall apart a bit.
The Bengals are going to be a serious problem in the AFC North for years to come. But they just don't have what it takes to win the division this season. Cincinnati is likely going to fall out of the race completely in a few weeks. However, this is a franchise heading in the right direction.
Browns Will Get it Done
The Cleveland Browns were supposed to make a big jump in 2021, but things didn't exactly go as planned to begin the season. Cleveland was able to dominate the Cincinnati Bengals last weekend and that feels like a turning point.
The Browns will have a dominant rushing attack once they get healthy, and that defense can completely shut teams down. It just feels like Cleveland is on the verge of another big run, especially if Baker Mayfield continues to improve.
Cleveland is the pick to win the AFC North, but it will come down to the final week of the season.