Warriors chase history with "three-peat" and fifth straight NBA Finals appearance in sight in Western Conference
Commercial Content | 21+ | T&Cs Apply
There were times when it looked from the outside that the drama would derail the dynasty. Squabbles between teammates, incorporating yet another All-Star into the fold, the drudgery of the regular season, the Golden State Warriors looked like a team tired with their day-to-day doings and instead daydreaming for when the playoffs arrived.
Thankfully for them, and perhaps unfortunately for the rest of the NBA once more, the playoffs have arrived and the Warriors look ready. They may not have home-court advantage throughout the postseason, but they have it throughout the Western Conference. That means each of the first three rounds will have to go through Oracle Arena, where Golden State has gone 39-6 over the last four postseasons and 19-1 in the last two.
Stephen Curry entered the season on a 3-point tear, shooting 50 percent from deep over his last 11 games. Kevin Durant, in what may or may not be his final season with the Warriors, may have had the quietest 26.0 points, 6.4 rebounds and 5.9 assists per game one could have on the court. Klay Thompson averaged a ho-hum 21.5 points while knocking down 40.2 percent of his 3-pointers. DeMarcus Cousins diligently worked his way back from a torn Achilles suffered last season and was incorporated into the offense on a gradual basis, and he fit in with 16.0 points per game in 30 contests.
Golden State did not finish with the best record in the league, but it is unquestionably the favorite to win a third straight title, or at the very least become only the second team in NBA history to reach the finals five straight years, joining the Boston Celtics dynasty teams from 1959-66.
There are teams with the potential to knock the Warriors off that perch, but it is going to take a Herculean effort to beat this team four times in seven games and deny them their place in the NBA pantheon.
(All odds courtesy FanDuel Sportsbook)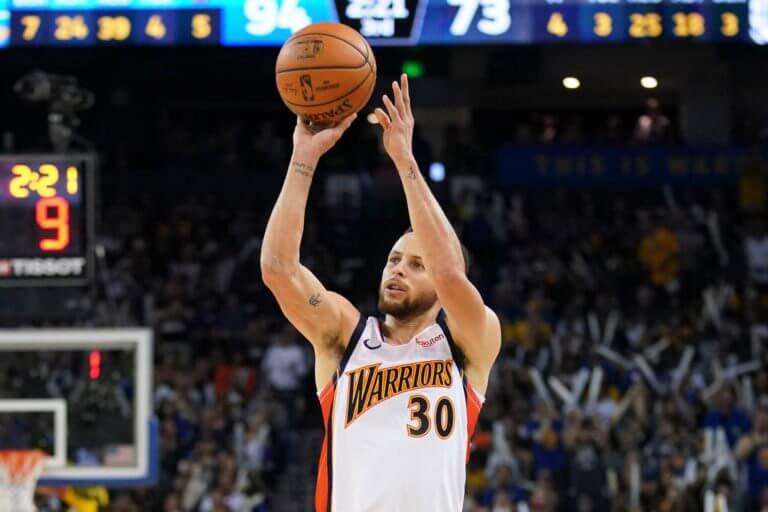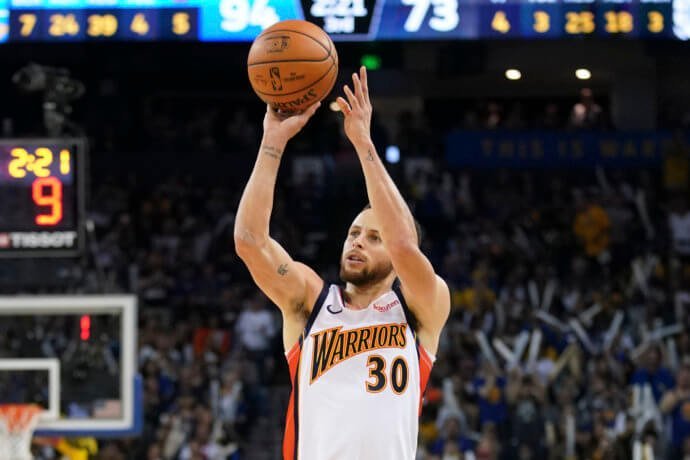 No. 1 Golden State (-20,000 to win series/-210 to win NBA title) vs. No. 8 Los Angeles Clippers (+4,800/+18,000) – The Warriors rounded into playoff form down the stretch, winning six straight games before Curry, Cousins, and Draymond Green sat the regular-season finale as they lost to Memphis. The apathy that came with the grind of the NBA season is gone, and the Warriors are one of the few teams – perhaps the only team – in the league who have an on/off switch.
This team has had various forms of a "death" lineup that pounded teams into submission with ball movement, transition offense and lethal outside shooting. The mystery is where Cousins fits into this since this will be his first playoff appearance after stops in the basketball purgatories of Sacramento and New Orleans. Boogie's presence will make this a must-watch, both on and off the court since he is never shy about voicing his opinion. Golden State's 117.7 points per game were its most since coach Steve Kerr arrived in the Bay Area. The Warriors won the last three games of the season series against the Clippers, including a 131-104 thrashing last week that could have doubled as a warning for the impending doom Doc Rivers' club faces. This might be a good time to look into different sportsbooks before you place your first bet so read our TVG review or read more about the BetRivers promo code.
Most likely series length – 4 games (-125), 5 games (+150), 6 games (+900), 7 games (+1,200) – 124959/Kyle Terada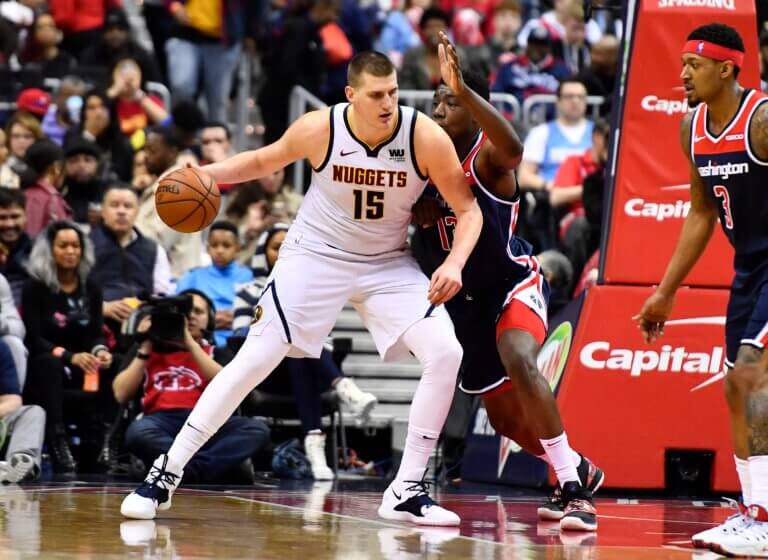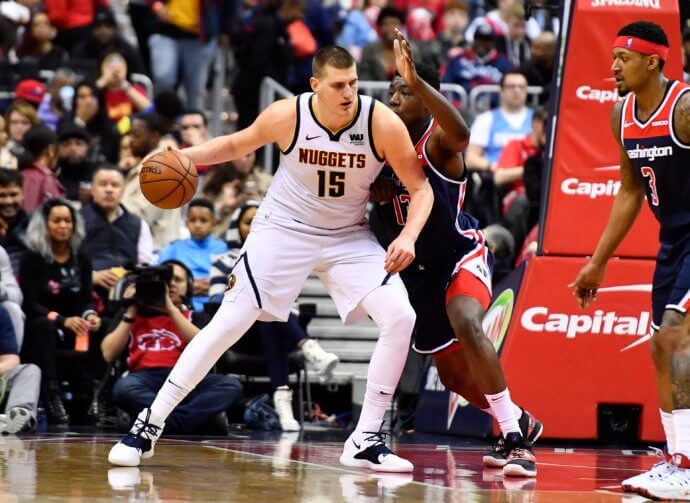 No. 2 Denver (-270/+3,200) vs. No. 7 San Antonio (+175/+8,000) – The Nuggets are the overachieving feel-good story of the Western Conference. They won their first division title in a decade and run a flee-flowing offense through point center Nikola Jokic, who would be getting MVP consideration in any other season if not for how otherworldly Giannis Antetokounmpo and James Harden have been.
Yet Denver is making its first playoff appearance in six years opposite the perennials of the West in San Antonio and coaching legend Gregg Popovich. Gone are all the key links of the Spurs' five NBA titles – Tim Duncan, Manu Ginobili, Tony Parker, Kawhi Leonard and Danny Green – all either retired or elsewhere. There are still DeMar DeRozan and LaMarcus Aldridge, two stars capable of carrying San Antonio for a playoff round, and DeRozan's first season with the Spurs saw Popovich turn him into a combo guard who averaged 21.2 points and 6.2 assists.
The question is whether San Antonio has enough firepower to keep up with Denver. The teams split four meetings, had three of them decided by eight or fewer points, but San Antonio was held under 100 in two of them. With defenses getting tighter in the postseason, whichever team finds ways to keep their offense consistent is the likely winner.
Most likely series length – 4 games (+600), 5 games (+220), 6 games (+220), 7 games (+190) – 123930/Brad Mills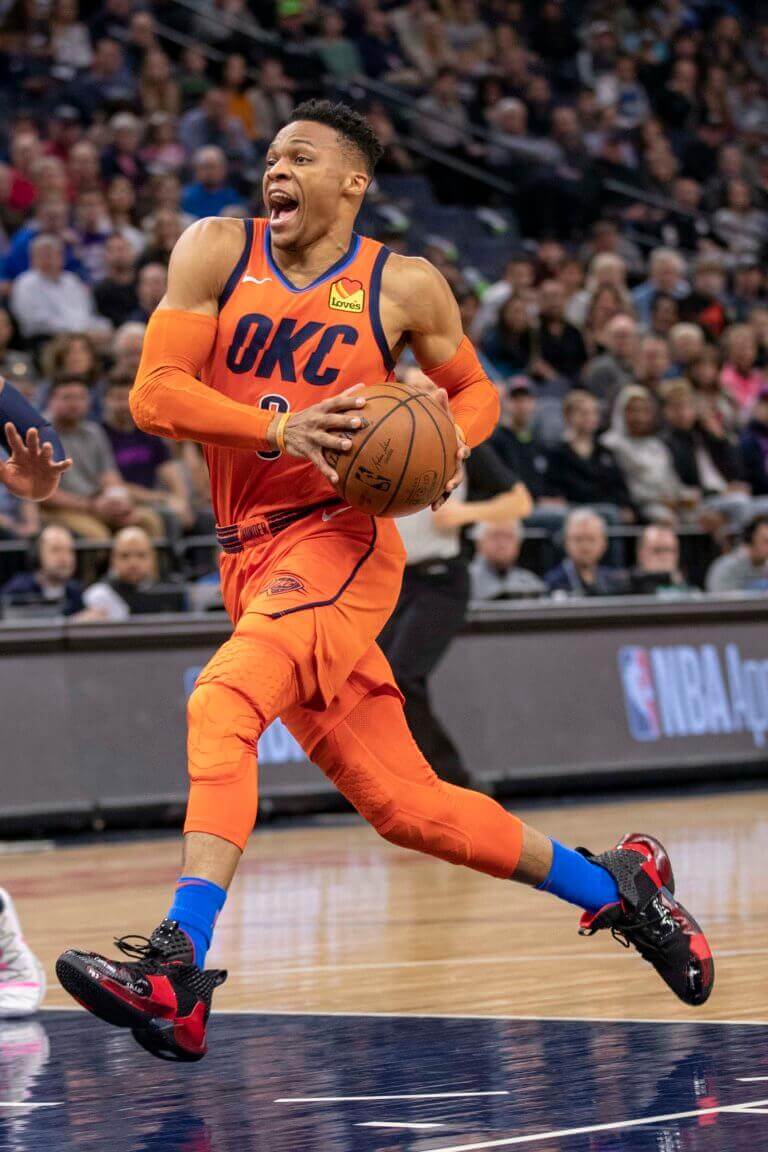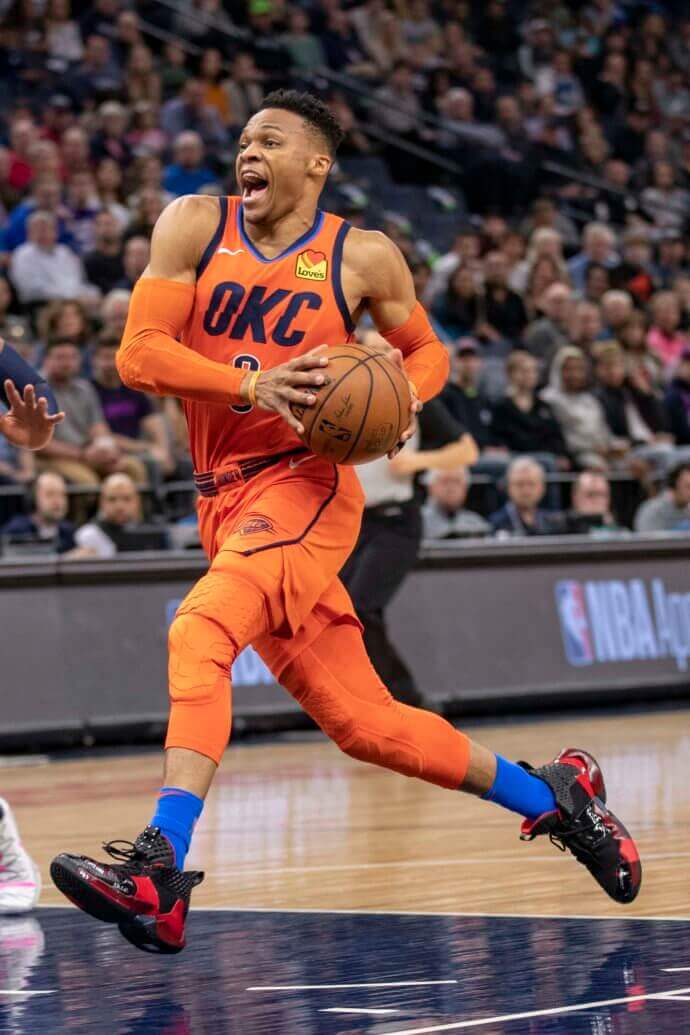 No. 3 Portland (+110/+8,000) vs. No. 6 Oklahoma City (-170/+4,400) – The Thunder are the only lower-seeded favored to advance in the first round of the NBA playoffs, the combination of having a superstar guard in Russell Westbrook and the Trail Blazers without injured center Jusuf Nurkic.
Westbrook's averaging of a triple-double for a third consecutive season overshadows the fact Paul George became an equal on the offensive end and a teammate Westbook trusted. George averaged a career-best 28.0 points and his 292 3-pointers were also a career high. Dennis Schroder provides offensive pop off the bench and also takes some of the ball-handling responsibilities to keep Westbrook fresh.
Portland still has one of the best 1-2 backcourt combinations in Damon Lillard and CJ McCollum, but this series will likely hinge on the man who is filling Nurkic's void – ex-Thunder center Enes Kanter. He averaged 18.1 points and 11.4 rebounds in eight starts after Nurkic broke his leg, and those are the minimum he must produce to give the Trail Blazers a chance to win this series.
Most likely series length – 4 games (+600), 5 games (+260), 6 games (+175), 7 games (+185) – 124937/Jesse Johnson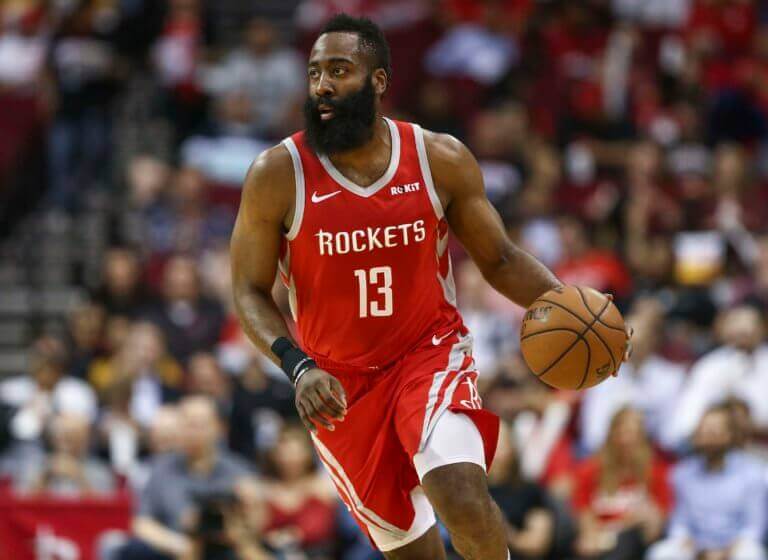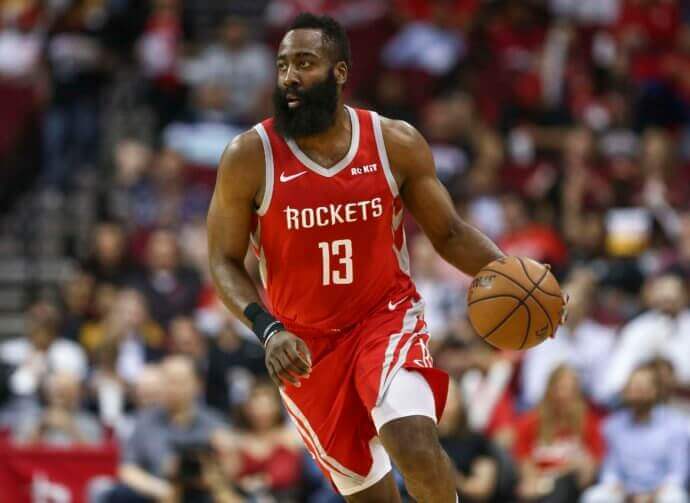 No. 4 Houston (-320/+1,200) vs. No. 5 Utah (+210/+5,500) – Many are pegging the Rockets to roll past the Jazz and set up a conference semifinal showdown with the Warriors to try and avenge last year's conference finals loss after being up 3-2. Houston does not need Harden to dominate the ball like he did for long stretches when point guard Chris Paul was hurt, but there is plenty of upside in having the league's leading scorer who can drop 40 or even 50 points in any given game.
The Jazz are one of the best defensive teams in the West and one of the few who can at least fluster the Rockets because they have an excellent rim protector in Rudy Gobert, who has added some offensive skills to his repertoire and neutralize Rockets counterpart Clint Capela. While no one can truly go 3-pointer for 3-pointer with Houston, Utah takes enough of them where it will not be blown out of the building with a barrage by the Rockets.
Donovan Mitchell showed his rookie season was no fluke, but his teammates are going to have to play above themselves if the Jazz are to get out of the first round for a third straight year. The teams split their four meetings, with blowouts in both games at Utah and closer ones in Houston.
Most likely series length – 4 games (+700), 5 games (+240), 6 games (+190), 7 games (+175) – 124556/Troy Taromina