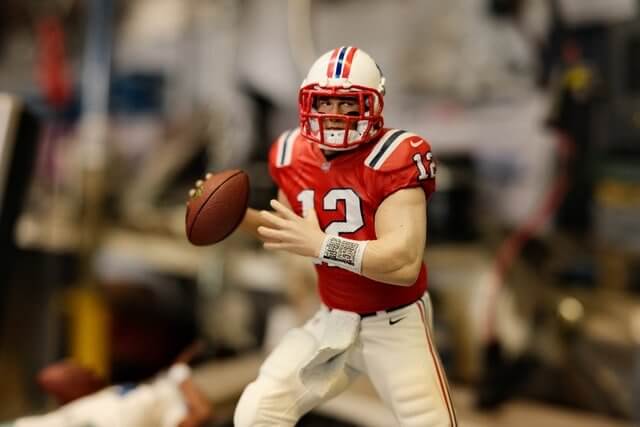 The Vegas Stats & Information Network (VSiN) has been increasing its market presence in the sports betting industry since its initial launch in 2017. One of its broadcast studios is located in the South Point Casino in Las Vegas as a highly appropriate base of operations.
Sports betting news is also streamed online through its own company website. VSiN has a media presence through syndication on a regional basis.
Heading into the final week of the year, VSiN announced a partnership with iHeartMedia designed to increase its overall audio reach in the sports betting industry. As of Jan. 1, the company transferred its dedicated streaming radio station to iHeartRadio.
While iHeartRadio is the No. 1 source for free digital music, this strategic alliance will also broaden its overall reach. The combination of sports betting information and free digital music covers two very popular aspects of audio entertainment these days.
Brian Musburger is the founder and CEO of VSiN. He released the following statement covering his company's latest plans:
"We're thrilled to build on the success we've had with iHeart on the podcasting and betcasting front to announce an expanded partnership that will help us offer a better product to a broader audience for free."
He then went on to add:
"We believe that removing the subscription hurdle on audio platforms will launch the critical next chapter for us on a technologically ubiquitous platform and set us up for 24/7 live programming in the very near term. This not only allows VSiN to get to more listeners on more devices but also to capture more advertising revenue as legalized sports betting continues its rapid spread across the US."
It has been a very busy year for VSiN in its ambitious plans to compete in the audio segment of sports betting media. This latest deal could be the biggest accomplishment of them all right as 2020 drew to a close.
At closer glance, the main takeaways from the expanded partnership with iHeartMedia have accomplished three main tasks. This is much more than slow-to-start sportsbooks like ComeOn.
Through a dedicated iHeartRadio station, VSiN will be able to broadcast live from retail sportsbooks in Las Vegas as well as from other books in states offering legal sports betting.
VSiN has been able to build a reputation for credible and straightforward information on sports betting. Its previous connection with industry insiders can now deliver real-time news and analysis covering the hottest sports betting topics of the day.
The second main benefit is the increased use of podcasts relevant to the sports betting industry. Collaborations between VSiN and iHeartRadio can lead to the development of new podcast projects to increase audio media exposure.
The final component for future growth is betcasts. This alliance can leverage iHeartRadio's advanced technology in the broadcast industry. It can be used to deliver the most up-to-date sports betting news and information. Future plans include the expansion of betcasts across a number of high-profile betting sports.
VSiN recently added broadcast capabilities in the new Circa Resort and Casino in the heart of downtown Las Vegas. Owned and operated by Derek Stevens, Circa boasts the biggest land-based sportsbook in the world.