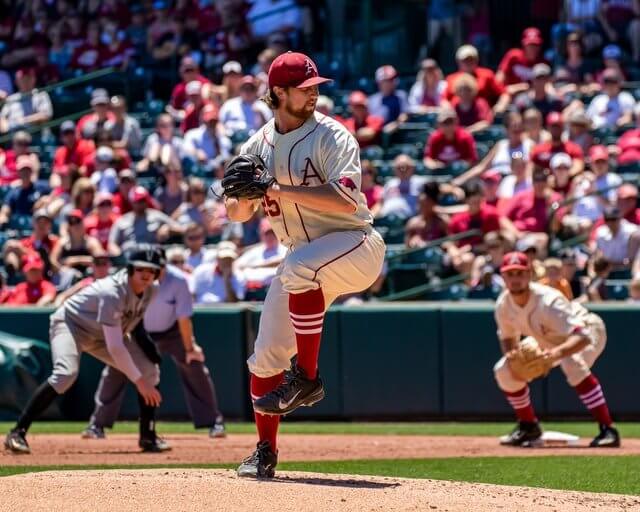 The Virginia Lottery reported that the state's sportsbooks handled $266 million in month of July. The state's sportsbooks one retail operator and 13 mobile operators combined to list $21.4 million in adjusted revenue.
The gross revenue came in at $26 million, and there was a 9.8% hold. The adjusted revenue was 82.25 of the gross revenue. July 2022 was the first time when the adjusted revenue topples the gross revenue by 70%.
The previous high was in June of 2021 (67.7%). Adjusted revenue only crossed over the 60% threshold in May (64.7%) during 2022.
Jump to
The Decline in Virginia Sportsbook Deductions
The state budget was passed in June. A legislative change that prohibited sportsbook operators "from excluding bonuses of promotions" was placed.
The full language added the phrase "used to encourage betting from their adjusted gross revenue 12 months after they begin sports betting activity in Virginia."
The decline in deductions led to more taxes. A total of eight sportsbook operators were eligible in July to be taxed. Virginia tax receipts collected $18.3 million through the first seven months of this year. This is $8.6 million more than 2021 in the first seven months.
Ahead of New York, New Jersey, Nevada, and Pennsylvania handles, Virginia placed fifth in July ($266 million).
The Summer Season in Virginia Sports Betting
Virginia's July legal sports bettors season was a 9.9% decline from June. Yet, it was 64.3% higher in July of 2021. In-state sportsbooks reached 0.2% higher in June of this year.
Virginia became the eighth state to have $500 million in legal gross sports wagering revenue. January to July 2022 accounted for nearly 45% of the projected total. The handle for the year is $2.7 billion. This reflects an 84.2% increase as compared to January to July 2021.
Falling in Line With Virginia's Sportsbook
September to December falls in line for football in Virginia. College football is led by the Virginia Tech Hokies and the Virginia Cavaliers. The NFL games center around the Washington Commanders.
Football, in general, is big in the fall in this state. Virginia sports betting is online through mobile bettors apps, and retail sportsbooks are popping up in popular places. Virginia is in the Eastern Time Zone and the Mid-Atlantic States.