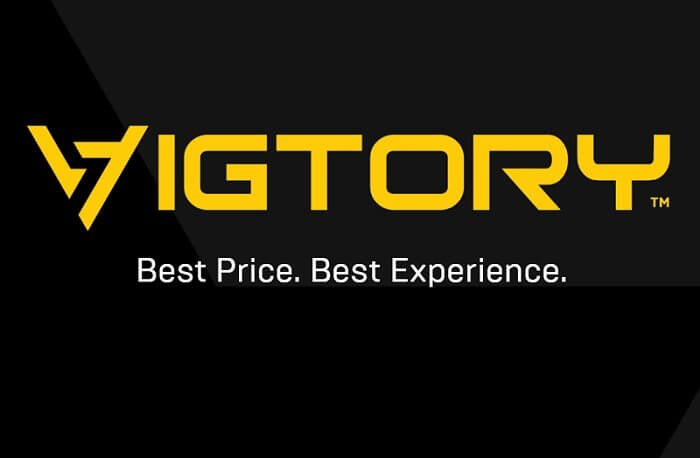 More than a few sports betting companies are making a play to get a piece of New Jersey's lucrative sports betting market. Driven by online betting sites and mobile sports betting apps, the Garden State is well on its way to becoming the biggest sports betting market in the US.
Fueled by back-to-back record sports handles in August and September, New Jersey remains on pace to surpass Nevada as the No. 1 sports betting state in the US. Handle refers to the total amount of money bet on sports or sporting events during a set time frame.
All the major players such as DraftKings, FanDuel and BetMGM have already established a strong presence in the state. Given just how fast this market is growing, there are other competitors looking to create their own point of difference among New Jersey sports bettors.
One company you can add to that list is Vigtory Sportsbook. This book's target customer is the high-end bettor. A big part of the marketing strategy involves added perks above and beyond what other competitors are offering these days.
Another part of the market plan is live streaming experiences to provide a more immersive online experience. Advanced analytical tools are aimed at experienced handicappers. A higher level of sophistication along with attractive odds will also be worked into the mix.
Scott Butera is Vigtory's co-CEO. He must feel strongly that his company's concept will successfully translate into a sustainable betting product. He left MGM Interactive to take up this new venture.
He believes the door is wide open to take a whole new approach to compete in the current sports betting industry. That approach does not necessarily mean taking on the existing competitors head-on. The clear target is the high-end sports bettor. Butera believes that this market is underserved.
He classified the high end as high three-digit to four-digit wagers on the games. Part of the attraction at this level of betting will be lower juice (commission) on those bets.
While acknowledging DraftKings and FanDuel as top choices for the average sports bettor, Vigtory will be targeting high-dollar bettors looking for lower juice on those bets.
As a play on the word vig as an alternative for juice, the commission on high-end bets could be as low as two percent. The standard industry juice or vig is 10 percent.
A lower vig is the strategy that gets you in the door. The marketing concept of catering to high-end players is the long-term strategy. It is all about the entire experience.
The company has already cut an access deal with Sportradar as an important source of data and live streaming capabilities. Advanced analytical handicapping tools will be built into both an Android and iOS sports betting app.
Scott's partner in this venture is Sam Rather. The other co-CEO has a strong background in creating proprietary systems for generating analytics. He launched a company called Engine Sports. This gave bettors the ability to generate analytics for specific queries related to game and player stats.
The ultimate goal of Vigtory Sportsbook is to provide a 'white glove' VIP experience to high-end bettors according to Butera.