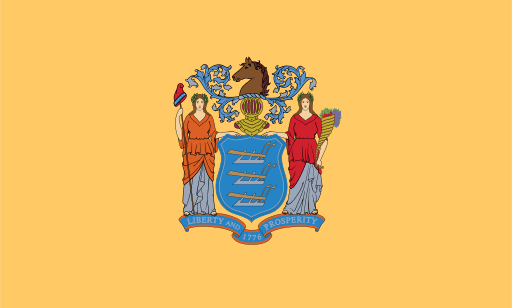 Recently released US gaming figures point to a strong industry performance in the month of August. The American Gaming Association (AGA) compiles monthly results within the entire US gambling industry. Other results are released by individual state gaming regulators.
These industry figures include casino play and sports betting at land-based venues. They also include results from the rapidly expanding online casino and sports betting sector of the industry.
The results from August point to a solid growth trend that should continue through the end of this year right into 2021. The total gambling handle for August was $2.1 billion. Leading the way in trend growth was a total sports betting handle of $119.4 million. This was the highest-grossing month the US sports betting industry has ever recorded.
Another driving force was online casino gambling. A large portion of the total sports betting handle was also wagered online.
Total gaming in New Jersey alone topped $668 million for the month of August. This reflects an impressive 127.5 percent gain over the same month last year.
The second biggest gambling handle in August was $474.5 million for Nevada books. The original gambling market in the US has gone back and forth with the Garden State for the top spot on a monthly basis.
Nevada still has the biggest gambling handle in the US on an annual basis. However, New Jersey is rapidly closing that gap.
Another strong US gambling market is Pennsylvania casinos. This state topped $365 million in its total handle for August.
Rounding out the Top 5 in total money wagers was Indiana sports betting ($169 million) and Colorado sports betting ($128.6 million). It is worth noting that Colorado is one of the newest sports betting markets in the US. Legal betting on sports has been available since May 1 of this year.
The AGA also noted that nine states were moving in the right direction to a full recovery in August with trend improvements over the same timeframe last year. Another eight states had total gaming revenues that were close to last year's handle in August.
The overall industry numbers were extremely encouraging in light of continued capacity limits and other safety protocols at land-based gaming facilities . Another impressive result was online gaming's ability to stabilize the US industry. In some cases, this more than filled the void in the land-based sector.
More and more states are moving toward expanded gaming options for:
 Legal sports betting both at land-based venues and online sites
 Legal online casino gambling sites
There are 18 states with approved legal sports betting within their borders. A few of those states are still in the process of going live. The legislative agenda for legalizing sports betting in quite a few of the other 32 states is very favorable.
Some industry experts believe that more than half the states in the country will be up and running with some form of legal sports betting by the end of next year.
The incredible success of online casino gambling in New Jersey and Pennsylvania is advancing that legislative agenda in quite a few states as well.