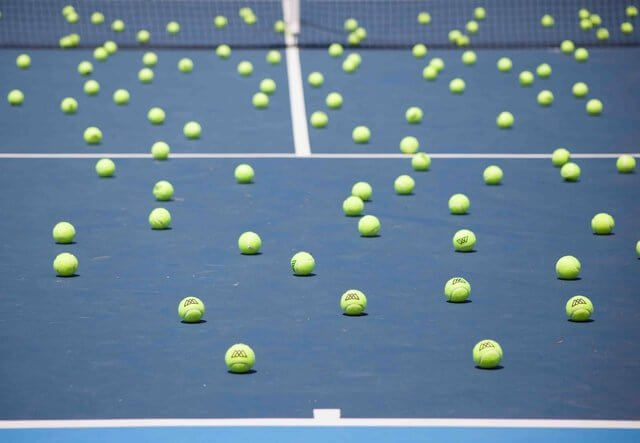 Now that Wimbledon is over, it's time to focus on the US Open. The odds for this event have been updated as the best tennis players in the world are set to take the court.
The summer months are usually considered a slow time for the world of sports, but that's not the case when it comes to tennis. The US Open is ready to take place from August 29 through September 11, and this is always one of the biggest tennis events of the year.
Both the men and women are set to take the court in Flushing Meadows, NY, and the best players in the world will be playing. Now that Wimbledon is over, the odds to win the US Open are out, and there is plenty of time to get bets in before the action begins.
Jump to
Djokovic Looking to Win Again
It should surprise no one that Novak Djokovic is the betting favorite to win the US Open because he just continues to be the best men's tennis player in the world. There are some other players that will provide a good challenge this week, but Djokovic just continues to rack up the wins.
Djokovic just won at Wimbledon, and that was his seventh of his career. He has also had plenty of success at the US Open in the past as he will be looking for his fourth title, but the first one since 2018.
The odds for Djokovic to win the US Open are at +150, but there are some other players that are in the mix as well. Here are some of the odds for the other top players in the field:
Daniil Medvedev +225
Carlos Alcaraz Garfia +400
Rafael Nadal +550
Alexander Zverev +900
Stefanos Tsitsipas +1,200
The biggest draw for the US Open would be a matchup between Djokovic and Nadal, as those two players have had some terrific contests in recent years.
Big Favorite on Women's Side
While it's pretty clear that Djokovic is the best player on the men's side, there is actually a much bigger favorite for the women. Iga Swiatek has odds at +250, and the next woman is all the way down at +900.
Swiatek will be looking for her first title at the US Open, but she does have a pair of Grand Slam titles on her resume already. She also has had a pretty solid year up to this point as she won the French Open, and the odds are clearly on her side for this matchup.
It is Naomi Osaka that is next on the list at +900, and she has proven her worth in this event in the past. Osaka has won a pair of titles at the US Open, and her track record of playing well on a hard court could suit her well.
Here is a look at some of the other women's tennis players that could make a run this week:
Simona Halep +1,200
Elena Rybakina +1,200
Cori Gauff +1,200
Aryna Sabalenka +1,400
Ons Jabeur +1,400