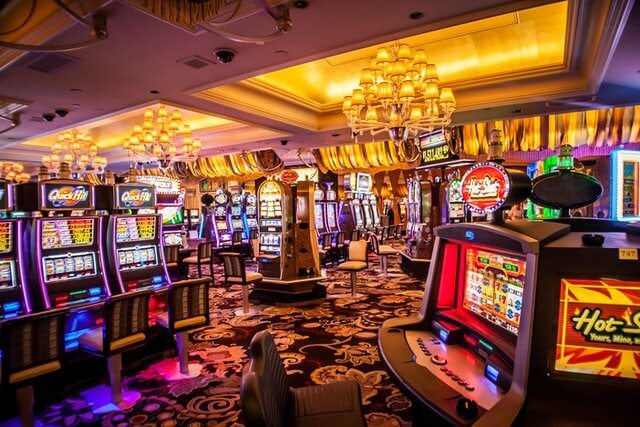 The much-anticipated Two Kings Casino Resort in Kings Mountain, NC remains on track for a partial opening in the fall of next year. The first phase will include an operational casino floor. The completion of the entire resort complex is still in the planning stage.
Tribal Administrator Elizabeth Harris is a spokesperson for the project. She recently told local news sources that "after clearing is complete, we will begin building an introductory facility."
This planned facility will house 1,300 slot machines and offer a restaurant along with other "basic amenities" according to Harris. The total space will cover 60,000 square feet.
The casino resort is just off Dixon School Road near Interstate 85. This first phase is expected to cost between $80 and $100 million to complete. This includes the cost of infrastructure improvements to area roads.
The Catawba Tribe is located in Rock Hill, South Carolina. Tribal leaders are looking for tribal members to perform various contracting services. Current needs for the initial facility include flooring, electrical, landscaping, and other construction services.
The contact information for any interested parties will be forwarded to the project's general contractor.
Learn about online casino in more states
The process to bring the vision of a tribal casino in North Carolina to this point has been a long and arduous one. The Catawba Nation finally held a ground-breaking ceremony this past July. The site of the new casino is around 35 miles west of Charlotte and near the South Carolina border.
The casino's new logo is significant in its own right. It features a silhouette of King Hagler from the 18th century. It also features an image of Kings Mountain.
Casino gambling is still prohibited in the tribe's native South Carolina reservation. Turning to North Carolina as a viable alternative, the project's origins go back seven years. Final approval to buy the land was granted this March. The area covers 16 acres.
The US Interior Department put the land in a trust. It also issued a designation that gave the tribe the right to use this land for a tribal casino.
Plans were submitted to Gov. Roy Cooper in October. Negotiations for a compact were initiated in late November. The final agreement is looking to pave the way for Class II casino gambling. This includes slots along with table games for Blackjack and Roulette.
While negotiations towards a compact continue, there is no firm agreement in place. When asked how this might impact the construction schedule, Harris stated that "our preference is to work with the state on a compact." This left the door open to start construction without one in place.
The total casino and resort project has a total price tag of $273 million. Construction alone could create as many as 5,000 jobs with an economic impact of $300 million. The overall complex will cover 195,000 square feet of space.
The completed casino will expand to 1,796 slot machines with 54 table games. The casino floor will be expanded to 75,000 square feet. The proposed hotel will feature 1,500 rooms and suites. Plans also call for expanded dining, retail stores, and an entertainment complex.