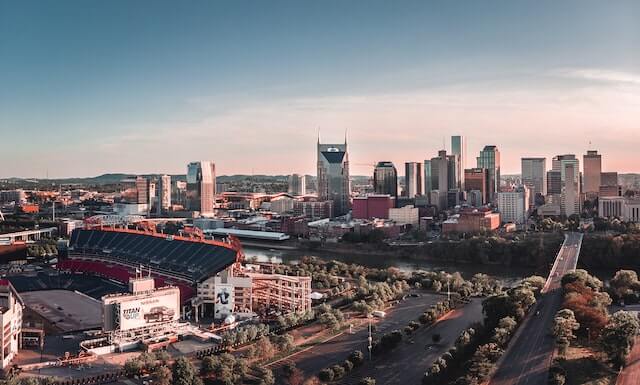 Tennessee wasted little time in becoming a record-setting sports betting market, but all of that momentum came to a screeching halt at one point. This state continues to be an online-only sports betting market, and that limits the amount of betting that can take place.
The July sports betting numbers are in for the state of Tennessee and the total sports betting handle was $182.8 million worth of wagers. With a win rate of right around 10% for the month, the total sports betting revenue was $18.2 million.
Total sports betting handle actually fell from $215.8 million in June, but that is simply due to a slow sports calendar for the month. July has been a good month for sportsbooks in Tennessee over the past two years as bettors in that state tend to struggle when betting on baseball becomes more popular.
The national trend of sports betting numbers for the month of July will be similar to what is seen in Tennessee. Most states will see a dip in the handle from June, but revenue is typically going to increase.
Jump to
A Bounce Back From June
While the total sports betting handle fell from June, the overall numbers in July were more positive. The July 2022 handle was an increase of over 26.4% from July 2021, while June actually posted worse numbers than 12 months prior.
In June, sportsbooks posted a gross revenue of just $12.8 million, and that was a pretty steep drop from the $16.1 million in gross revenue from June 2021. While it's always important for operators to attract bets, the total revenue is the figure that most tend to care about.
Read about sports betting in more states
Limited Information in Report
Most states provide a terrific breakdown of what takes place at sportsbooks each month, but that isn't the case when it comes to Tennessee. The Sports Wagering Advisory Council does not provide a breakdown of the top operators or what sport brought in the most betting action.
There are 13 online sportsbooks that are available in the state of Tennessee, but it's unclear to know which is leading the way. Most states have seen that baseball brought in the most wagers in July, and that was likely the case in Tennessee as well.
Now Top Ten All-Time
With the latest figures from the Sports Wagering Advisory Council, Tennessee is now a top-ten market in terms of all-time sports betting handle. Tennessee went over the $2 billion in handle mark for 2022, and it also cleared $5 billion for total handle since launch.
With a total handle of $5.07 billion, Tennessee moved into 10th place all-time, but they are not likely to stay in that spot for long. Tennessee currently trails Virginia for 9th place, but Arizona is going to fly past the Volunteer State.