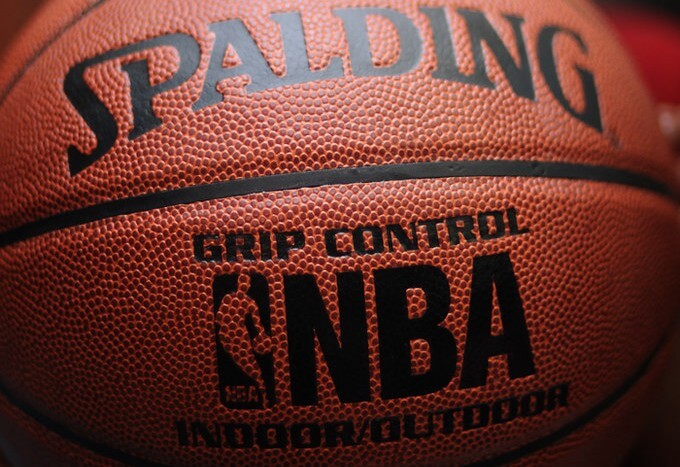 Stephen Curry is a two-time MVP Award winner in the NBA, but he often gets left out of discussions regarding the best players in the league. Curry has apparently noticed that he is getting left out, and he is doing something about it this season.
Curry is averaging 28.2 points per game this season while making over 41 percent of his three-point attempts. He continues to do all of this while being the center of attention for opposing defenses each night.
Not only is Stephen Curry having a monster year, but he has the Golden State Warriors playing at another level. Golden State has gone 16-2 through the first 18 games of the year, and they have picked up some impressive wins along the way.
The rest of the NBA is struggling to shoot the ball from deep since the new ball. But that hasn't slowed down Curry. He continues to hit ridiculous shots against tough defenses, and he isn't showing any signs of slowing down.
NBA coaches continue to look for new ways to stop Curry and his hot shooting, but it hasn't happened yet. Help is also on the way for Curry, and it could make for some long nights for the rest of the league.
Jump to
Still Not Title Favorites
Despite the great start for the Golden State Warriors, they are still not the betting favorites to win the NBA championship. That honor would belong to the Brooklyn Nets, who have been the favorites since the 2020-21 season ended.
The Warriors have seen their title odds slashed over the last few weeks, and they are now second on the list. Golden State has odds set at +600 to win the title, just ahead of the Milwaukee Bucks (+700) and Los Angeles Lakers (+900).
Winning the Western Conference is going to be the biggest challenge for Golden State, especially with the Phoenix Suns in red-hot as well. Earning the top overall seed in the West would give Golden State a big edge as they enjoy a terrific home-court advantage.
Thompson, Wiseman Coming Soon
What makes this run even more impressive from the Warriors is the fact that they are doing it without two important pieces. Center James Wiseman will add an interior presence for the Warriors, but this team is also missing an All-Star.
Klay Thompson is still trying to make his way back to the floor after dealing with a torn ACL and a ruptured Achilles. All signs point to Thompson rejoining the team soon, and his presence will take a ton of pressure off of Curry.
The fans are calling the duo of Curry and Thompson the "Splash Brothers," and Golden State will be making a ton of three-point shots when Thompson is back on the floor. Even when Thompson returns, look for Curry to continue to put up MVP numbers.