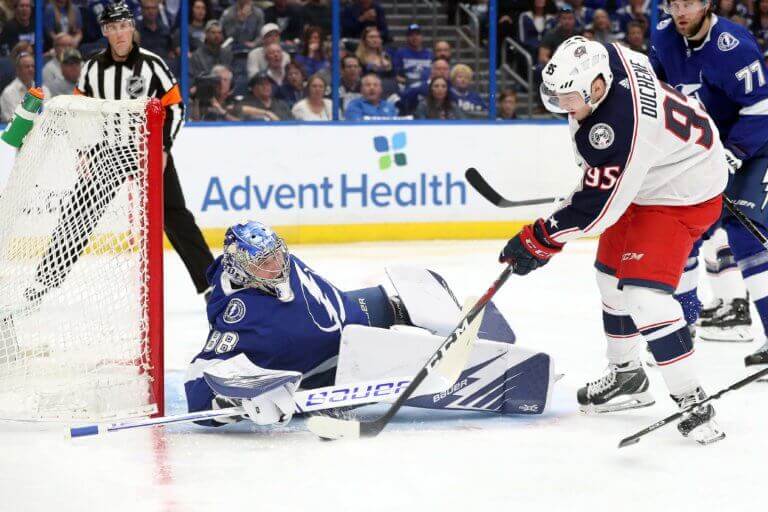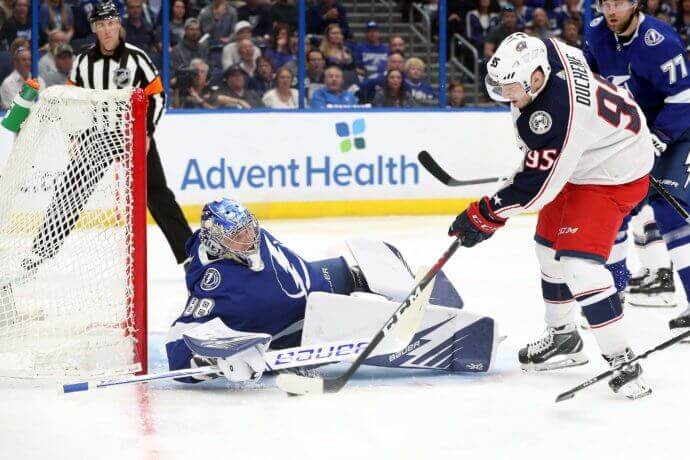 Game 2 of the Stanley Cup Finals is ready for Saturday night, and the Tampa Bay Lightning are looking to even the series up. Game 1 was a tremendous matchup, and these two teams should deliver another great showing in Game 2.
Colorado picked up a 4-3 overtime win in thrilling fashion in the series opener, and they are looking to protect home ice again.
Tampa Bay is looking for their third straight Stanley Cup title, but this would be their most impressive win. Colorado has been a title favorite since before the season began, and they just continue to dominate in the postseason.
The Colorado Avalanche are the moneyline betting favorites at -150 over the Tampa Bay Lightning in Game 2.
Jump to
Vasilevskiy Has to be Sharp
Andrei Vasilevskiy did allow four goals in the series-opening loss, but he also had 34 stops. Tampa Bay is not going to win this series unless their goaltender steals a game or two, and it just didn't happen in Game 1.
The Lightning want to slow down the pace in these games, but they also have to find a way to generate more offense. Tampa Bay had just 23 shots on goal in Game 1, and that isn't going to get the job done.
Nikita Kucherov is the best offensive player for this team, and he has to lead the way on the offensive end.
Colorado Can Still Be Better Offensively
Colorado scored four goals in the Game 1 victory, but they still weren't that dominant offensively. The Avalanche did have 38 shots on goal, but this offense is capable of being even more explosive on that end.
Nathan MacKinnon did not have a goal in the series opener, but he has 11 of them in the postseason. Don't be surprised to see a bigger game on offense for the Avalanche, as they will look to push the tempo even more.
Darcy Kuemper just continues to be good enough for the Avalanche in net, even if he hasn't taken over a game. Colorado will give up some goals on the defensive end, but they know how to win that way.
Avalanche Roll to Another Win
You should be expecting a number of close games in the Stanley Cup Finals as there just isn't a ton of separation between the Avalanche at Lightning. Colorado has been nearly unbeatable so far in the postseason, but this Lightning team has championship pedigree.
Ultimately the Avalanche simply have too much offense for the Lightning, and that will eventually show up and be the difference. Tampa Bay will have to play a near-perfect hockey game to pick up a win in Colorado. And they just can't get it done on Saturday night.
Take the Colorado Avalanche -150 as they pick up a second straight win over the Tampa Bay Lightning in the Stanley Cup Finals. All in all, we should be in for a very exciting NHL match!