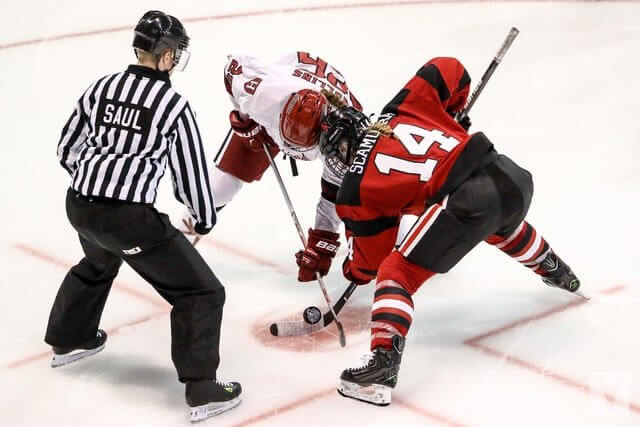 The Stanley Cup Playoffs continue as there will soon be just eight teams remaining. Here is a look at current betting odds to win the Stanley Cup title.
Sixteen teams entered the Stanley Cup Playoffs with the hope of lifting Lord Stanley's Cup, but there will soon be just eight teams left standing. There were some surprises in the First Round of the Stanley Cup Playoffs, but most of the top teams are still in the mix.
The odds to win the Stanley Cup have been available since the season began, and those odds have been updated as the season has moved along. First-round upsets have affected the odds a bit, but there isn't much change at the top.
Here is a closer look at where teams stand in terms of NHL betting odds to win the Stanley Cup.
Jump to
Avalanche Roll Into Second Round
The Colorado Avalanche were the favorites to win the Stanley Cup heading into the playoffs, and nothing has changed since that time. The odds for Colorado to win the Stanley Cup are now at +200 as they head into the Second Round.
Colorado had little trouble in the First Round as they swept the Nashville Predators in just four games. The Avalanche showed off all of their talent in that matchup, and the offense continues to be nearly unstoppable.
Things should get tougher for Colorado in the Second Round as they face a tough veteran team in the St. Louis Blues. The Avalanche have had a history of coming up short in the playoffs, while St. Louis is a proven winner.
Huge Matchup In Florida
The best Second Round series should take place in the state of Florida as the Tampa Bay Lightning face off against the Florida Panthers. Tampa Bay has won back-to-back Stanley Cups, but they will be the underdogs in this series.
The Florida Panthers won the Presidents Trophy in the regular season, and they now have odds set at +360 to win the title. Tampa Bay is currently at +650, but a win over the Panthers would change those odds in a big way.
Odds Will Be Changing
There are a couple of Game 7 matchups ready for Sunday night, and the winners of those games will affect the Stanley Cup betting odds. The Carolina Hurricanes and Edmonton Oilers are the other two teams that have clinched a spot in the Second Round, and those odds are pretty set.
Carolina actually has odds set at +600 to win the title, and they are fortunate that they don't have to deal with the Florida teams in the Second Round. Edmonton has odds set at +1100 in the tough Western Conference.
Keeping in mind that two of the teams listed below are going to be eliminated at some point on Sunday, here is a look at the rest of the teams still left standing:
Calgary Flames +900
St. Louis Blues +1700
New York Rangers +2000
Pittsburgh Penguins +2500
Dallas Stars +3500