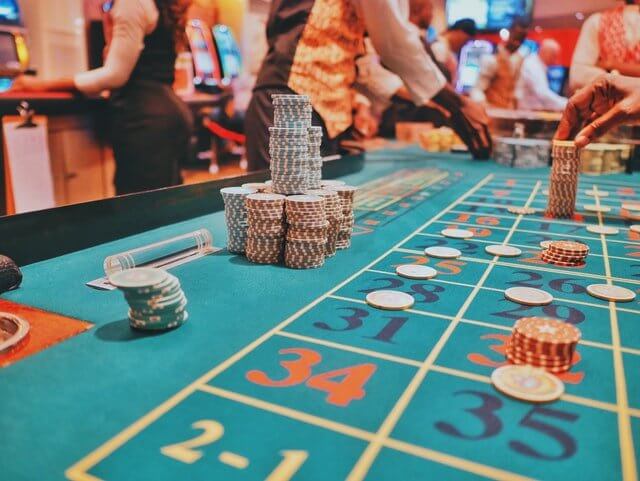 Just about every Las Vegas resort uses its casino floor as the main draw. All the added amenities simply sweeten the deal for its patrons. Derek Stevens has always stood out as a maverick in this gambling town and his new Circa Resort & Casino is a testament to his unique business style.
In a complete reversal of business strategy, this downtown Las Vegas resort tied to the Fremont Street Experience promotes itself as a sportsbook built around a casino. Much of Circa's design is dedicated to enhancing the entire sports betting experience.
Built as a brand new gambling venue from the ground up, Circa made its official debut towards the end of 2020. This was the downtown area's first new casino resort in decades. Right off the bat, Stevens created a major point of difference against the competition by making Circa an adults-only casino hotel.
That is just the start of how this resort stands out from all the rest. Bigger is better could be the prevailing theme. In a town that has a strong commitment to excess, creating something that stands out from the crowd is not that easy to do.
More online casino information
Stevens first caught this town's attention through his two other downtown properties, The D and The Golden Gate. The D was his first stab at featuring a sportsbook as a major attraction. The Golden Gate has the distinction of housing the city's oldest hotel dating back to 1906.
His Circa property has the distinction of housing the largest sportsbook in the world. It spans three stories of the building that carries over to an incredible outdoor sports betting experience in Circa's Stadium Swim.
Another unique aspect of Circa's sportsbook is a live sports broadcasting studio. Vegas Stats and Information Network (VSiN) broadcasts daily from its in-house studio. Originally founded by sports broadcasting legend Brent Musburger and his family, VSiN was recently purchased by DraftKings.
Properly named, Circa's Mega Bar runs for 165 feet as another main attraction of this property. The hotel's rooftop is highlighted by the Legacy Club and its 1,000 ounces of gold on constant display.
As far as the Circa's sports betting amenities, Stadium Swim is the main outdoor attraction. The centerpiece is a 40-foot tall high-definition digital screen that broadcast live sporting events. It spans a total of 143 feet in length.
Stadium Swim, in its entirety, covers the same three floors of the sportsbook with a total of six different pools.
Added amenities include 30 personal cabanas, 38 separate day beds, and 337 individual chase lounges. The overall capacity of the entire Stadium Swim complex is 4000 guests. There are several different swim-up bars and plenty of betting kiosks to get in a quick bet on the games while soaking up the desert rays.
Stevens has also gained a reputation for making some outlandish sports bets over the years. He might be best known for wagering $11000 on each of the 32 games in the opening round of the annual men's college basketball NCAA Tournament.
His biggest bet these days in on the exploding popularity of sports betting in Las Vegas and beyond.