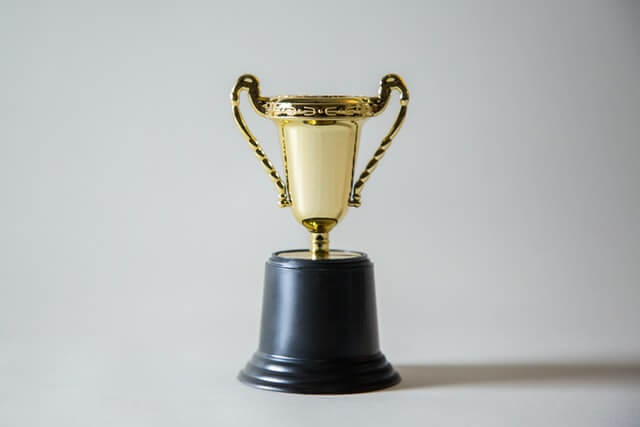 There are any number of honors someone can receive over the course of their professional career. As a professional athlete, getting elected to that sport's Hall of Fame probably tops the list.
The same could be said for anyone who has forged a career in the sports betting industry. During a ceremony in New York City earlier this month, the four newest members of the Sports Betting Hall of Fame celebrated the pinnacle of their careers.
The 2021 class was inducted on Dec. 2 as part of the schedule of events for this year's SBC Summit North America. Each new member offered some unique insight into the path they took to become part of this elite group.
Jump to
Yolanda Acuna
Yolanda is best known for holding the role of Director of Race & Sports Administration at Resorts International. She brought up her humble start as a racebook ticket writer at the Club Cal Neva in Reno, Nevada.
She attributes that first job to her Uncle Ed, who was part owner of that gaming facility. When she asked him for a job, he recommended working in the venue's brand new racebook. Yolanda added:
"And when I went upstairs, yes, it was love at first sight. And it has been for the last almost 40 years. I have loved what I do."
Joe Asher
Joe continues to hold the role as Sports Betting President for International Game Technology (IGT). A lawyer by trade, he recalled the time that he received a stack of rejection letters from every law firm in Delaware.
He also mentioned that the stack of letters always served as a source of motivation. He added the following insight:
"I've seen it where people, when I was at William Hill, people come to work and six months later the guy thinks he should be running-the department-kind-of-thing, this sort of mentality."
Johnny Avello
This sports betting industry veteran is the current Sportsbook Director for DraftKings. Early in his career, he had the idea of working for Resorts as Atlantic City's only casino. When that did not pan out, he loaded up his 1963 Skylark and headed out to Las Vegas.
He recalled that experience with the following observation:
"My first job was at the Hotel Nevada. No longer exists. I was making about 15 bucks a day and another $6, $8 in tips or something, but I was just so excited to be in a business."
Joe Brennan
Known as a New Jersey sports betting pioneer, Joe is the Founder and CEO of Sport AD. His long and successful career in the sports betting industry can be traced back to his early youth as a student at St. Cyril Catholic Grade School.
At the tender age of six, he lost his milk money (.25) on a 16-team parlay ticket. He added his thoughts on that incident in the following quote:
"It's a good thing, though, because if I won that one, I'd be on the wrong side of the counter."
All four of the newest members of the Sports Bettors Hall of Fame have earned that honor through their lifetime contributions to the industry.