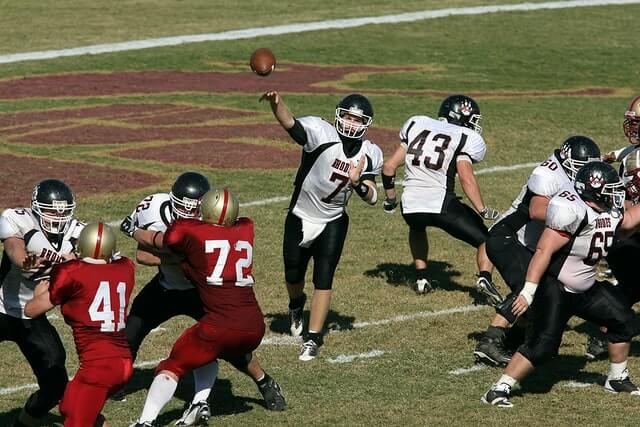 Michigan and Pennsylvania are two of the latest states to announce a sports betting drop.
The sports betting industry in the United States has been slowing down over the past few months. This is still an industry that is putting up some impressive numbers, but sports betting handle and revenue are trending in the wrong direction.
The June sports betting totals have started to roll in, and Michigan and Pennsylvania are two of the most recent states to release a report. Both of these states saw a decline as expected, but Pennsylvania sportsbooks actually saw a dip that was unprecedented.
As more states continue to announce totals from June, the analysts are expecting the U.S. numbers to be the lowest of the year.
Jump to
Michigan Market Still Growing
The June total of sports betting in Michigan was $292.4 million, which was a drop of 18% from what was wagered in May. Despite a month-over-month drop, the total handle has actually grown by nearly 13% from the June 2021 total.
Sportsbooks in June weren't as successful as they were in May either, as both the hold rate and the total revenue saw a steep drop. The hold rate was just 5.4% in June, which brought the total revenue to $15.8 million.
Michigan sports betting numbers are as expected, and the state should see more growth as the sport of football returns later this Fall.
Pennsylvania Sees Year-Over Year Drop
The sports betting handle and revenue totals in Pennsylvania have also continued to decline, but this state is actually seeing a year-over-year drop. The total sports betting handle in Pennsylvania in June 2022 was still $393.5 million, but that's a sharp drop from what the state experienced 12 months ago.
This is the first time that Pennsylvania has been under $400 in total handle for a month since August 2021, and it's a decrease of 6.4% since June 2021. Last year did feature a different sports calendar as games were being played in June, but other states haven't experienced this same decline.
Pennsylvania has a high tax rate on sports betting revenue. That did allow the state to collect $4.6 million in taxes (minus promotional offerings).
FanDuel, DraftKings Lead in Both States
There are some similarities between the two states, including the two online sportsbooks that remain on top of the industry. FanDuel Sportsbook is the online market leader in the United States, and DraftKings continues to try and keep up with its rival.
FanDuel and DraftKings combined for around $150 million in online handle in Michigan, and just $8 million separated the two companies. The gap was much bigger in Michigan as FanDuel saw nearly $70 more million wagered than what came in at DraftKings.
BetMGM and Barstool were also third and fourth in both states, but they are struggling to keep up.