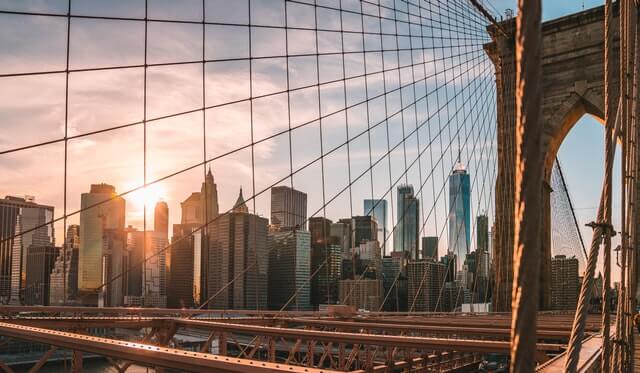 New York continues to lead the way when it comes to sports betting in the United States despite a recent decline. That trend will likely continue until football returns this Fall.
The New York State Gaming Commission has posted a weekly sports betting update since online sports betting launched. New York continues to be the clear online sports betting leader even though the state has seen a dip in the numbers.
The latest report covers the week that ended on June 12, and it was the lowest week since online sports betting launched. That total was still $248.2 million, and that is higher than what several states will report for the entire month of June.
Online sports betting handle has continued to decrease throughout the United States as there are limited betting opportunities. New York and other states won't see another jump in the numbers until the football season begins in September.
Even though the total sports betting handle decreased over the previous week, the sportsbooks brought in more revenue. The total sports betting revenue was $21.7 million last week after it was just $10 million to begin June.
The end of the NBA Finals should help boost the numbers in the upcoming report, and the Stanley Cup Finals is still underway. After the hockey season ends, it will be up to baseball to carry the momentum.
Jump to
Hold Rate Still Strong
A closer look at the sports betting numbers show that the sportsbooks in New York have actually performed right along with the other states. Hold percentage is one way to determine how the sportsbooks are performing, and New York is right around the national average.
The hold rate in New York has been at 7.1% since the online sports betting industry launched. Since the first legal online sportsbook opened up outside of Nevada, the national hold rate average is at 7.1%.
New York is going to go over the $8 billion mark in total sports betting handle after the next week. The state has also brought in over $287
FanDuel Still on Top
It should come as no surprise that the biggest online sportsbook operators are live in the state of New York, and those sportsbooks continue to lead the way. DraftKings and BetMGM continue to see some growth over the past few months, but they continue to try and track down FanDuel.
FanDuel is an online market share leader throughout the United States, and it has dominated the market in New York. During the most recent week, FanDuel Sportsbook had a market share of 44%, and it also brought in 41% of the revenue.
DraftKings made up 26% of the online market share over the past months and also 28% of the revenue.
There is room for more operators in New York, but it's hard to compete with those two companies. Hopefully, we will see some real competition in the future.