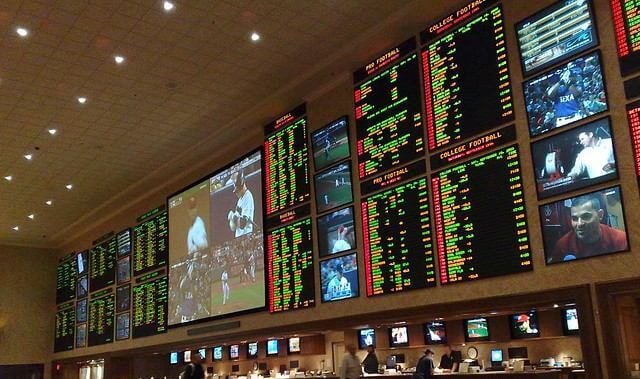 Florida sports betting officially began on November 1 when the Hard Rock Sportsbook was launched by the Seminole Tribe. This made Florida the most populous state to offer sports betting, but that app wasn't even available for an entire month before it was shut down.
Judge Dabney Friedrich ruled against the Hard Rock Sportsbook app in a U.S. District Court last week. In the decision, Friedrich said that the current gaming compact violates federal law and sports betting could not be offered by the Seminole Tribe.
The Tribe was allowing bettors to bet on sports through the Hard Rock app, and that is where the problem came from. Federal law allows betting on tribal property, but the Seminole Tribe was trying to get around this by claiming that the servers were on tribal land.
A number of lawsuits were filed almost immediately after the gaming compact was signed, resulting in this decision from the court. The Hard Rock Sportsbook app is now shut down, and it's unclear if it will be able to launch again.
Jump to
Courts Deny Stay Request
The Seminole Tribe immediately requested a stay with the courts, and that would have allowed the Hard Rock Sportsbook to remain in operation. This stay request was ultimately denied despite a strong argument from the Seminole Tribe.
Seminole leaders argued that it would lose money for needed programs if the Hard Rock Sportsbook app was shut down. That plea was denied because the Seminole Tribe was not able to prove that a financial hardship would be suffered.
After the stay was denied, the Seminole Tribe took the next step of filing an emergency appeal with the U.S. Circuit Court of Appeals. A decision is expected on November 30. That date will likely determine what the next step is for the tribe and for the state.
The Seminole Tribe is not going to give up this fight easily. Especially since it has the backing of the state of Florida. Governor Ron DeSantis has pushed for sports betting and has a working relationship with Seminole leaders.
Options Still Available
Even though it looks as if the current sports betting landscape in Florida will remain shut down, the Sunshine State is still poised to have this industry at some point. The gaming compact was the easiest route to a quick sports betting launch, but there are other opportunities.
Judge Friedrich noted that the Seminole Tribe and Governor Ron DeSantis could work on a new gaming compact that follows state rules. It could require a vote from residents before this becomes an official new law.
Other sportsbook operators have also lobbied for lawmakers in the state to create new sports betting legislation. This would likely have to include the Seminole Tribe in some fashion, but it could allow for more competition.
The Seminole Tribe is going to continue to fight to get sports betting up and running. Other avenues could be explored to keep this industry available.