The position of quarterback has come a long way in the 100-year history of the National Football League, especially when the foundation of how the game is played was forever changed in 1933 when a forward pass could be made from anywhere behind the line of scrimmage.
In the 86 years since, the NFL has become a faster, quicker, and strong man's game at every position, yet it still revolves around a quarterback's ability to throw the ball into a window sometimes no bigger than the circumference of a basketball to "matriculate the ball down the field" to borrow another term from the past on this centennial anniversary and score points.
Therefore, it is unsurprising that the betting field for 2019 NFL Most Valuable Player is dominated by quarterbacks. The top 11 and 17 of the top 21 favorites to win the award play the position. Think about that – more than half the league's quarterbacks are valued worthy of being a potential MVP candidate.
The realistic list is much shorter, but it still says much about the league ahead of its season opener Thursday night between the Green Bay Packers and Chicago Bears. Two teams who boast two of those 17 quarterbacks and harbor Super Bowl aspirations. This week's exercise is to find the five best options, with a sleeper or two among them.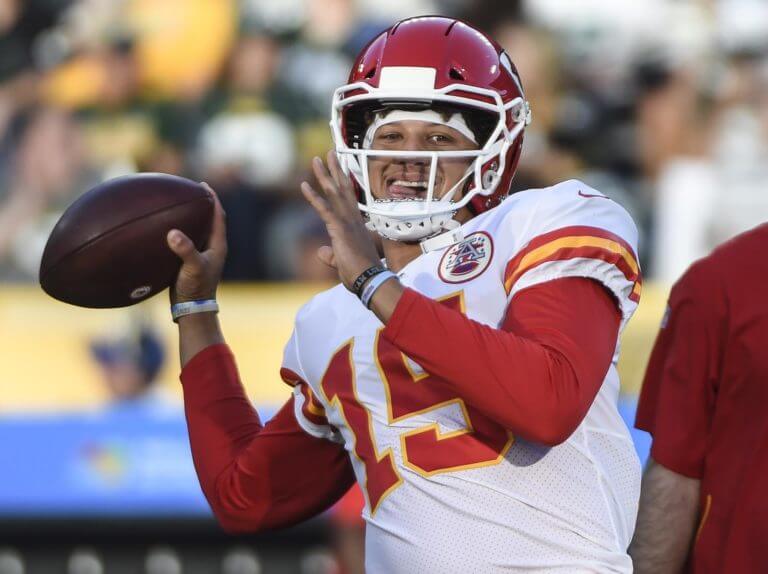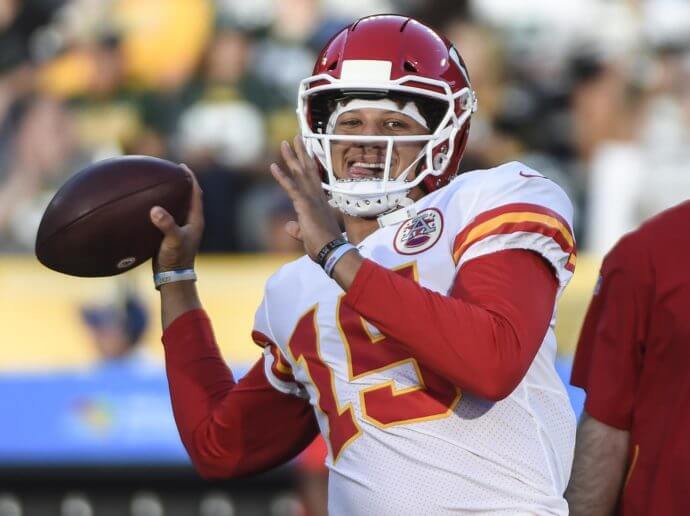 Patrick Mahomes, QB, Kansas City Chiefs (+550). Mahomes is the clear-cut favorite and with good reason. He stormed onto the scene in his first full season under center for the Kansas City Chiefs and tore apart opposing secondaries for 5,097 yards and 50 touchdowns in coach Andy Reid's innovative offense.
The former milestone is no longer the breathtaking standard it once was with the evolution of passing offenses, but the latter accomplishment by the 23-year-old puts him in rarified air occupied only by Payton Manning (55 TD passes in 2013) and Tom Brady (50, 2007). Yet repeating the feat for a second straight season will be a monumental challenge for Mahomes as the Chiefs try to defend their AFC West title.
The biggest obstacle is replacing the dual-threat skills of running back Kareem Hunt, whom the Chiefs released late last season after a video of him pushing a woman came into public view. Hunt had 1,202 rushing and receiving yards in 11 games when he was cut, but he was a home run threat out of the backfield as a receiver because of his quickness.
No one player currently in Kansas City's backfield can replace that production, though Mahomes still has a cadre of quality receivers in Tyreek Hill, Sammy Watkins, and Travis Kelce. If anything, Mahomes may be overvalued as an MVP pick because he has created such a high standard for himself to clear.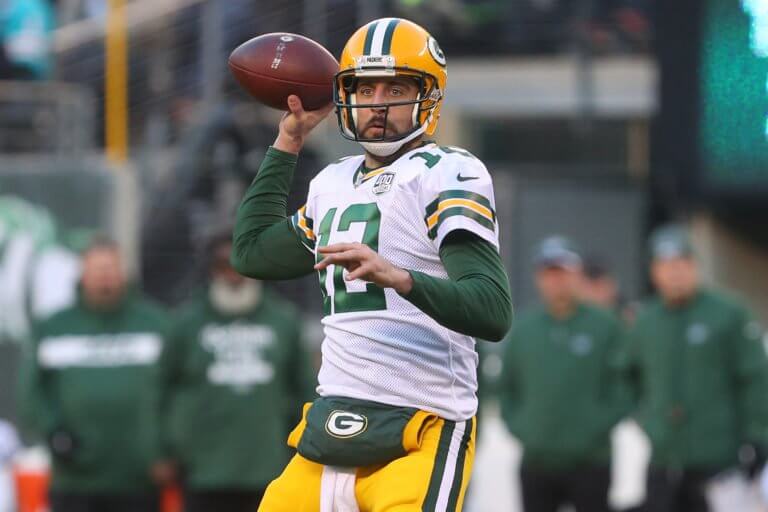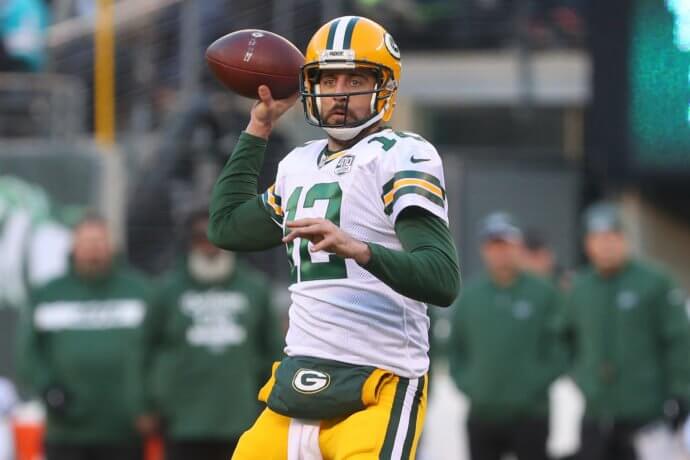 Aaron Rodgers, QB, Green Bay Packers (+950). Despite longer odds at +2,000 for the NFL Comeback Player of the Year, that may be the better play in tipping Rodgers for an individual player award as opposed to winning a third MVP award. The 35-year-old is coming off his first losing season playing all 16 games since the Packers went 6-10 in 2008 and faces the urgency of a Super Bowl window closing in the final prime years of his career.
He has a new coach in Matt LaFleur, who is just four years older than Rodgers and is highly regarded after stints as offensive coordinator of both the Los Angeles Rams and Tennessee Titans in the last two seasons. Rodgers' deteriorated relationship with predecessor Mike McCarthy has been well-chronicled, and the quarterback's savvy and improvisational ability make him one of the league's best and most unique quarterbacks.
How well he meshes with LaFleur in terms of agreeing on play-calling and finding a second receiver to take some of the burdens off Davante Adams will go a long way in determining Green Bay's success and Rodgers' MVP hopes.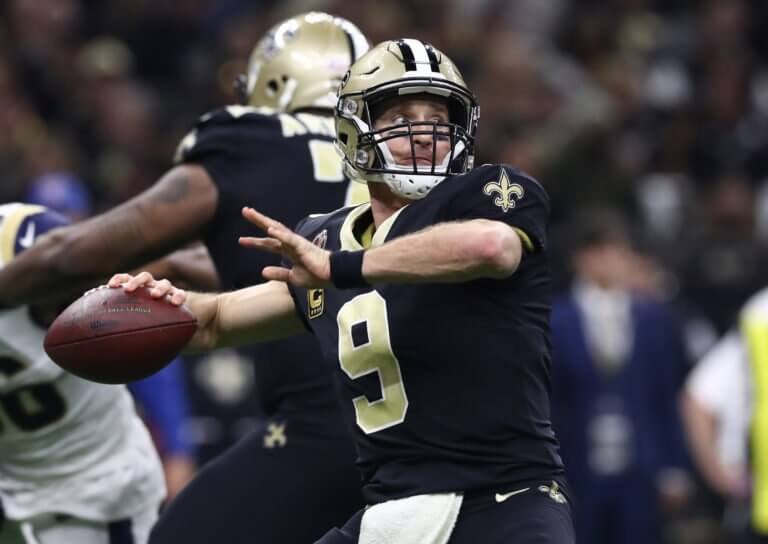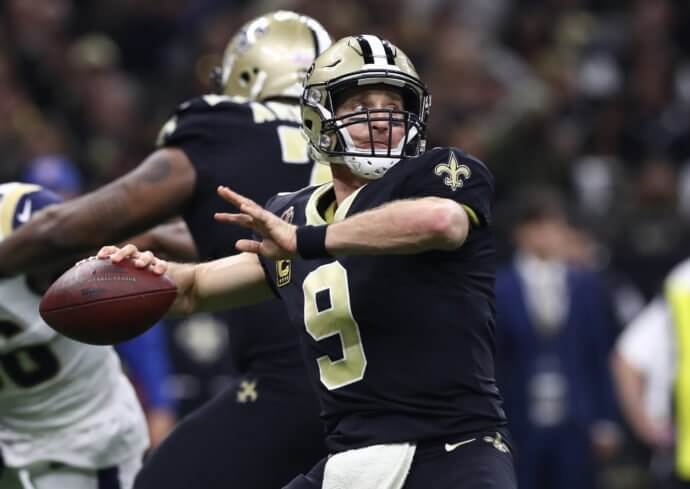 Drew Brees, QB, New Orleans Saints (+1,200). Despite being the NFL's all-time leader in passing yards and completions, and soon to be the all-time leader in passing touchdowns should he remain upright, the 40-year-old Brees has never won the Most Valuable Player award.
Like Rodgers, his Super Bowl window is on the downside, but unlike Rodgers, Brees has a diverse set of offensive skill players who enhance his staggering accuracy in Sean Payton's high-octane offense.
The lone concern about Brees is he may not rack up the yardage as easily as he did in years past, having cleared 5,000 on five occasions with New Orleans. What he lacks in volume he more than compensates within precision – Brees has set the NFL's single-season completion record in each of the last two seasons and connected on 74.4 percent of his passes in 2018.
Working in tandem with arguably the best receiver in the league in Michael Thomas, Brees is one of the few options who looks to be accurately valued for this award.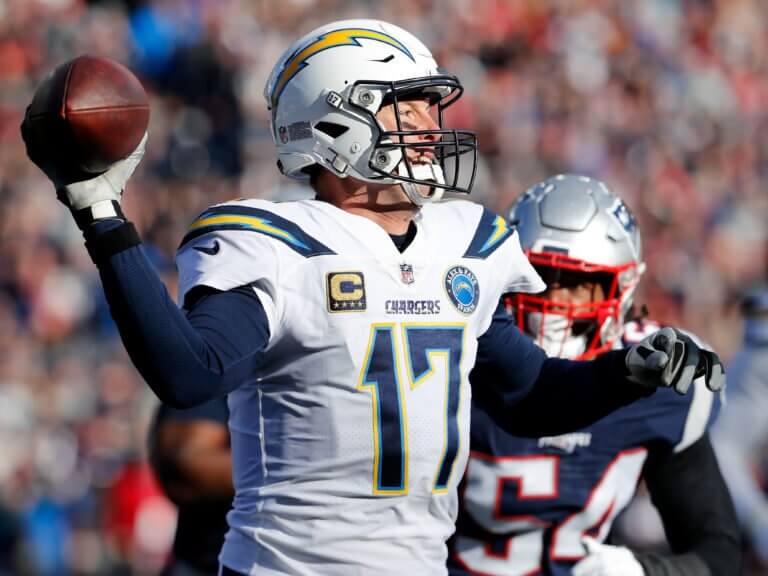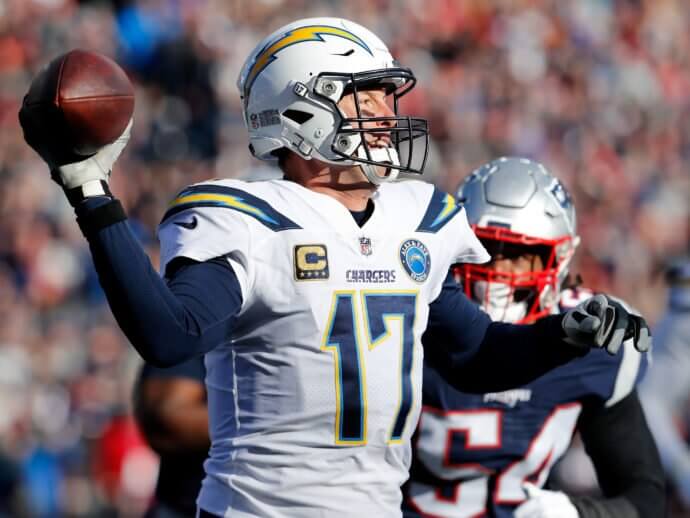 Philip Rivers, QB, Los Angeles Chargers (+2,000). Another veteran starting the twilight of his career in a limited Super Bowl window, Rivers has been more about perseverance than gaudy statistics playing in the long shadow New England Patriots quarterback Tom Brady casts over the AFC.
The 37-year-old Rivers had had a metronome-like consistency in recent years, throwing for at least 4,250 yards and 28 touchdowns in each of his last five seasons. He and the Chargers finished one win shy of the Super Bowl last year because of Brady, but Rivers may be one of the few players in this field whose MVP status can be enhanced by a teammate's contract holdout.
The Chargers are currently at an impasse with running back Melvin Gordon, who was a vital part of the offense last year when healthy with 885 rushing yards and another 490 receiving on 50 catches. Los Angeles, though, also has a capable backup in Austin Ekeler and an upgrade at tight end with Hunter Henry fully healthy and expected to take 38-year-old and future Hall of Famer Antonio Gates' starting spot.
Los Angeles has the look of one of the most mature teams in the NFL, and if Rivers can keep the offense humming, he will be in the mix for his first MVP award.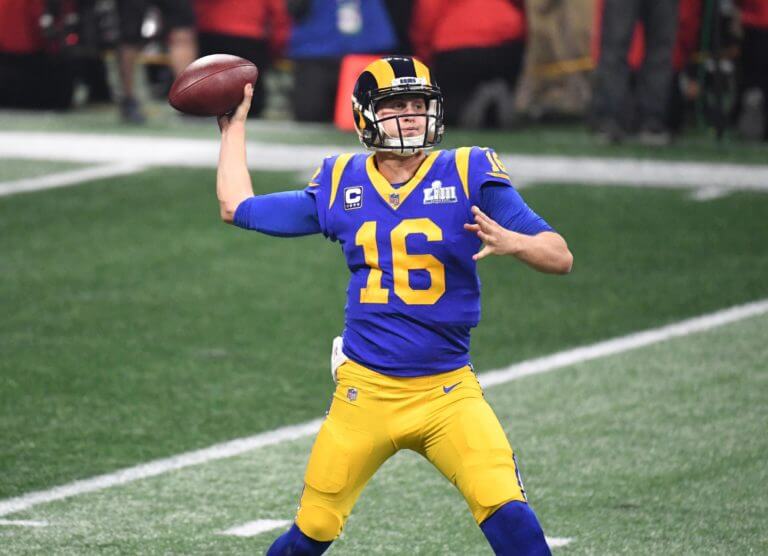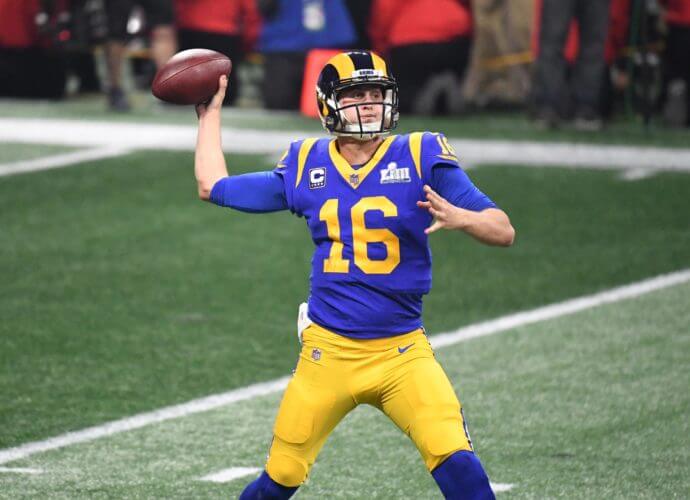 Jared Goff, QB, Los Angeles Rams (+3,200). For a moment, forget about the Rams losing the Super Bowl to the Patriots because Bill Belichick did what Bill Belichick always does with two or more full weeks of preparation and that dissects an opponents' offense into granular pieces he then destroys.
Now back to Goff and the Rams. Goff threw for 4,688 yards and 32 touchdowns last season while missing receiver Cooper Kupp for half of 2018 and having running back Todd Gurley out late in the season with a knee injury. The Rams kept Gurley under wraps in the preseason, but he is expected to be at or near 100 percent for the season opener.
It is the return of Kupp, who had 40 catches for 566 yards and six touchdowns in eight games, that is the linchpin of Goff's MVP hopes. The feisty third-year receiver – a +1,700 pick for comeback player of the year — has the size at 6-foot-2 and 208-pounds to do a little bit of everything in McVay's offense.
He is essentially the "cloak" who makes the Rams' personnel packages vanilla at the line of scrimmage. That forces defenses to be reactionary in their first step, and that is where Goff and the Rams offense spring to life. And that could result in improved numbers for the fourth year pro in a potential 5,000-yard, 40-TD season.
(All odds from FanDuel Sportsbook)