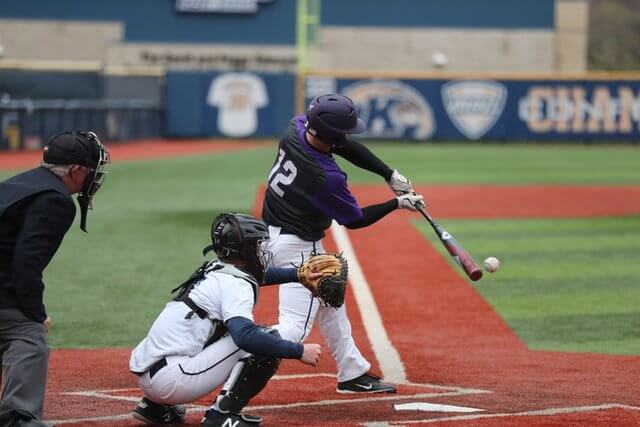 PlayUp has established itself as a mobile sports betting and iGaming operator in Australia. The company first entered the US market earlier this year by launching its mobile sportsbook in the state of Colorado.
Through a new partnership with Caesars Entertainment, PlayUp will now gain access to Indiana and Iowa for online sports betting. The gaming operator will also be launching its suite of online casino products in New Jersey.
This is a major step forward in the company's US expansion plans. Indiana and Iowa are strong markets for legal US sports betting based on monthly volume. New Jersey is the biggest of five states currently offering casino gambling online.
Building on its success in Australia's regulated sports betting and iGaming market, PlayUp is looking to duplicate that level of success in the rapidly expanding US legal online gaming market.
Many of the state's offering legal sports betting require a land-based casino partner to offer the same services online. That is why PlayUp has struck a deal with Caesars Entertainment in its US expansion plans.
As the CEO of PlayUp USA, Dr. Laila Mintas released the following comments as part of a company release:
"In most of the states, the amount of available licenses is very limited. And they are, of course, in high demand, as operators from all over the world are trying to get access to the US market."
"So, I couldn't be more excited to share with you that PlayUp has continued to acquire market access. Now through a deal with Caesars Casino which is a very strong brand. The deal gives us immediate access into Indiana and Iowa and iGaming New Jersey."
The company recognizes the tremendous market potential in this country. As more and more states launch sportsbooks within their borders, the US is expected to become the largest market in the world for legal sports betting.
PlayUp's biggest volume of business is in Australia. It is recognized as the largest provider of Daily Fantasy Sports (DFS) in the country. Its fixed-odds offerings also boast the fasted rate of growth.
Through the products and services offered, the company has also established a market presence in New Zealand and India.
As mentioned, expansion into the US started in Colorado with a mobile sports betting app. New Jersey will be the company's first foray into mobile casino games. PlayUp also offers parimutuel horse racing in Australia as part of its gaming verticals mix.
Back in February, PlayUp raised more than $12.5 million from private investors to help pay for the company's expansion plans in the US market.
Dr. Mintas is one of the world's leading experts in online sports betting and iGaming. Before coming to PlayUp, she was the Deputy President at SportsRadar. Dr. Mintas was named one of 25 executives to watch by Business Insider's Leaders of the Sports Betting Industry 2019.
In May, Caesars Entertainment announced that was rebranding William Hill after closing on the acquisition of that UK-based sportsbook. Adding PlayUp to the mix only confirms the company's commitment to expanding its online sports betting and iGaming presence.