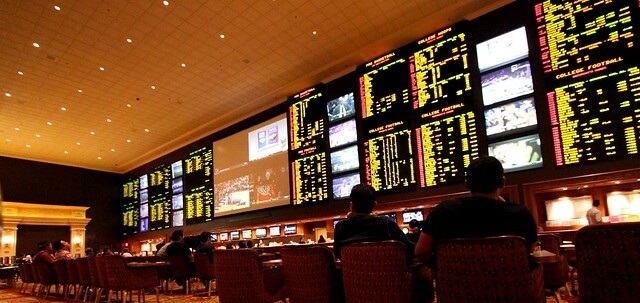 The Pennsylvania Gaming Control Board is in charge of sports betting in the state, and that group recently announced the November sports betting numbers. Industry experts expected Pennsylvania to set a new record in total handle, but the record actually came in the gross gaming revenue department.
Gross gaming revenue nearly reached $85 million in November. This shattered the previous record for handle that was set back in November 2020, and it was also a massive increase from what came in during October.
Sportsbooks throughout the United States noted that November was a good month because of the NFL. There were a number of surprising results in the league, and that allowed sportsbooks to cash in on the bettors that simply wagered on the favorites.
The total sports betting handle for the month of November was still strong as the state saw more than $761 million wagered. That was just shy of the previous record set in October 2020, and Pennsylvania won't be joining the list of states with a new handle record.
Online handle once again made up a majority of the bets for the month as it accounted for 92.4 percent of the total. There is a strong retail sports betting scene in Pennsylvania, but bettors continue to find that online betting is the easiest option.
Jump to
Dynamic Duo Leading the Way
The Pennsylvania Gaming Control Board does not provide a breakdown of which sports brought in the most action, but there is a breakdown of the betting action at each sportsbook. Once again, there were two sportsbooks leading the way in Pennsylvania, just as it has been in previous months.
FanDuel Sportsbook posted a mobile handle of $238.6 million, and the total handle was just north of $241 million. FanDuel was able to form a partnership with the Valley Forge Casino in order to launch sports betting in the state.
DraftKings is the other leading sports betting operator in Pennsylvania, and it has partnered with the Meadows Casino. The total online handle for DraftKings in November was $214.9 million, and the total handle was $217 million.
The total revenue at FanDuel Sportsbook was $37.4 million, while DraftKings was next on the list with $16 million.
Barstool Makes a Charge
The Barstool Sportsbook continues to post some interesting results in Pennsylvania, but November was a great month for the operator. The overall revenue for Barstool was right around $8 million, which was a massive jump from October.
In October, the total revenue for Barstool was just $118,849, but it was a rough month for the entire state. With a solid month of November, Barstool actually jumped ahead of BetMGM to become the third-best operator in the state.
Pennsylvania continues to see new sports betting options emerge, but none of the new operators pose a real threat to jump in the top four.