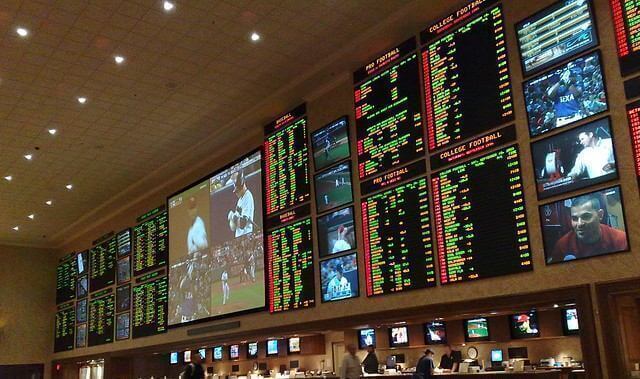 Pennsylvania continues to post impressive numbers when it comes to gaming. Sports betting action might be down in May, but it hasn't hurt the total revenue.
The May sports betting numbers are starting to roll in for markets throughout the United States, and this week the report is coming from Pennsylvania sportsbooks. This state has started to see online sports betting decline a bit of late, but the entire iGaming industry is still flourishing.
Pennsylvania used to be in a tight race with New Jersey for the top online sportsbook market outside of Nevada. That is no longer the case, and Pennsylvania is now in danger of falling out of the top-five for good.
The May sports betting handle total was still $493.3 million, but that was a decrease of more than 13% from the April numbers. The analysts were expecting this drop based on the sports calendar, but it's still going to hurt the state in terms of revenue.
Thanks to a high hold rate, the total sports betting revenue only slightly fell month-to-month, and that total was still $47.8 million. Other iGaming industries in Pennsylvania did make up for the lost sports betting revenue as they brought in a gross revenue of $136 million.
Jump to
Barstool Challenging Top Three
Penn National Gaming continues to pump up the Barstool Sportsbook brand even though the results just haven't always been there. Barstool hasn't been as busy as some of the other online sportsbooks in the state, but that has started to change a bit.
In May, Barstool Sportsbook came in fourth place with a total sports betting handle of $34.3 million and a total revenue of more than $2.3 million. Barstool has started to push BetMGM for third place in the state, but there is no catching the top two options.
FanDuel Sportsbook was once again the busiest sportsbook in the state in May, as the total handle there was $193.3 million. Remarkably, FanDuel also had a hold rate of more than 13%, which allowed the sportsbook to post a revenue of more than $25 million.
DraftKings Sportsbook ($111 million) and BetMGM ($54 million) were next on the list for handle, but those two sportsbooks didn't even add up to as much as the leader.
FIFA Coming to Philly
Last week it was announced that Philadelphia has been chosen as one of the host cities for the 2026 FIFA World Cup. This event will be played all throughout North America, and Philadelphia was selected as one of the top American cities.
Soccer is still not a sport that receives a ton of sports betting attention in the United States, but that could always change. Anytime that there is such a big event in the state, the sportsbooks are expecting to see plenty of betting action taken.
Retail sportsbooks in the state will see plenty of action as well since there will be millions of visitors coming to the state.