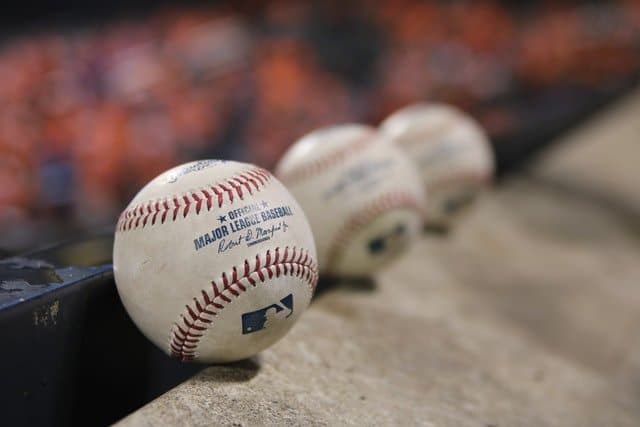 Ohio continues to make progress as the state tries to launch sports betting. A big step was taken this week as the license applications are now available to comment on.
Sports betting in Ohio has to launch prior to January 1, 2023. There is some hope that the industry can launch much sooner than that. It has been a slow process in the state of Ohio, but an important step was taken this week.
The Ohio Casino Control Commission is working behind the scenes in preparation of launch, but the license applications have now been made public. This was done so that the public can make comments on the applications. That process will continue throughout the week.
There is no official timeline for when these applications will be available for potential operators. It could come at some point this Summer.
The comments from the public will provide input to the Ohio Casino Control Commission. It could lead to some changes in the applications.
This was a required step when sports betting was legalized, but it is not a process that has happened in other states.
Jump to
Key Points of Application
The general application is pretty simple and mirrors what is offered in other states, but there are some interesting pieces to the application. A couple of specific questions will ask sports betting operators and casinos to divulge some private information.
The first interesting question asks if a deal has already been agreed upon between a sportsbook operator and a casino. If a deal has already been agreed on, the application asks for clarification as to why that deal hasn't been made public.
The sports betting operators must also include the three biggest contracts that they have signed in other states.
A Second Partner Available
The sports betting law in Ohio specifically lays out where the licenses will go. Each casino and sports betting team can apply for an additional license. There will be a section included on the application for this option, but some more information is required.
One of the questions focuses on the number of jobs that will be added if a second license is issued. The Ohio Casino Control Commission also asks the applicant to project on the tax revenue that adding an additional operator will generate.
All of these questions could be amended before the final application is released, and there could also be some additional information that is requested.
Kentucky Fails to Legalize Sports Betting
The residents of Ohio are anxiously awaiting the launch of legal sports betting, but they are not alone. Residents of Kentucky are also keeping a close eye on the Ohio sports betting news as their state failed to pass a law.
Lawmakers in Kentucky appeared to make some progress on a bill earlier this year, but those efforts eventually fell short. Since Ohio and Kentucky share a border, those residents are expected to cross over and place bets when this industry launches.