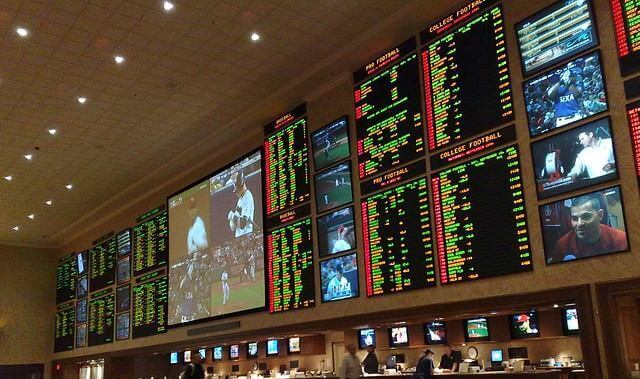 The process of legalizing sports betting in Ohio has been extremely difficult, but it appears that the finish line is near. Senator Kirk Schuring has been a key player in these discussions, and he believes that lawmakers finally have a deal in place.
A sports betting bill has been in committee since early this summer, but Schuring believes that it will get its full approval later this week. When that happens, all that the state needs for legal sports betting are a full vote in the House and Senate to make this deal official.
Ohio Governor Mike DeWine, a Republican, is a huge supporter of sports betting. This suggests that he is will sign any bill that lands on his desk. There have been a number of sports betting bills introduced in Ohio, but an agreement has been reached on which bill to focus on.
Deciding which group would oversee or regulate sports betting was one of the most difficult steps, but that was decided earlier this year. Some details of the bill have been leaked in recent months, but it's unclear what the final bill will look like until it is announced.
There have been other instances in which it appeared that Ohio was close to passing sports betting, and a deal has fallen apart at the last minute. Getting this bill in front of each chamber of the state legislature will be an important step.
Jump to
Mobile Betting Will Be Legal
One major detail of the most recent bill is the fact that that mobile betting will be available. States without mobile betting have seen very little growth, and Ohio couldn't afford to leave this style of betting out.
Lawmakers have yet to announce the total amount of available sports betting licenses. According to the recent rumors, there will be a lot of them. Both professional sports teams and commercial casinos in the state are hoping to receive a license.
Ohio is a state with a strong sports culture, and that should allow sports betting to become extremely popular in a short amount of time.
Long Wait Still Coming
Even if this new sports betting agreement passes in Ohio, don't expect to be able to place wagers in the state until 2023 at the earliest. January 1, 2023, will be the official target date, but lawmakers could try to find ways to speed up that process.
The best scenario for the state of Ohio would be to have sports betting in place by September 2022, specifically right when the 2022 NFL season begins. Betting on professional football drives the U.S. sports betting industry, and Ohio can't afford to miss out on that revenue.
There are currently 29 states that offer legal sports betting, and another two states have made it legal. Most of Ohio's neighboring states offer legal sports betting, so Ohio continues to lose out on revenue with each day that passes.
The Buckeye State could emerge as a massive sports betting market. But it's going to take some time before all aspects of the industry are up and running.