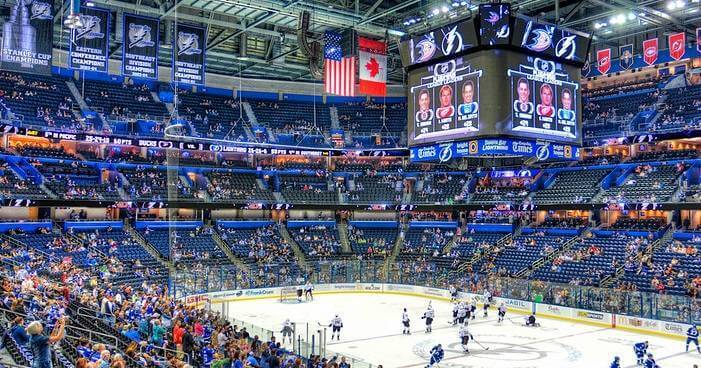 Now that we have moved into the New Year, the NHL season is really starting to heat up. Playoff races in each conference are picking up, which makes all of the regular season games matter just that much more.
There are some great NHL games to watch for this upcoming week, but you have to take a close look at the schedule to find them. We have done that work for you, and here are some games to look at on specific days of the week.
Jump to
Tuesday Night is Loaded
Tuesday night is going to be a huge night around the league as there are three key matchups set to take place. The biggest game takes place in Nashville as the Predators will be hosting the Colorado Avalanche.
Colorado has been turning it on of late, and these two teams will both factor into the Central Division title race. Nashville wants to keep this to a low-scoring affair while Colorado is the best offensive team in the league.
The Vegas Golden Knights host the Toronto Maple Leafs on Tuesday night as well, and this is a matchup of legitimate contenders to win the Stanley Cup. Another game to keep an eye on is the matchup in Anaheim as the Ducks host the Pittsburgh Penguins.
Big Battle in Boston Thursday
The Eastern Conference playoff race is going to be interesting as the season continues since there are so many teams that still have a chance. The Boston Bruins host the Philadelphia Flyers on Thursday night, and this game will have serious implications.
Boston is in much better shape than Philadelphia, but both the Bruins and Flyers still have plenty of work to do. This is also one of the best rivalries in the league, and there will be plenty of heavy-hitting in this matchup.
The San Jose Sharks host the New York Rangers late on Thursday night, and this is another game that could impact the playoff race.
Finals Preview in St. Louis?
The final game to take a look at this week is the Saturday night showdown in St. Louis. The Blues will be hosting the Toronto Maple Leafs, and there will be plenty of talk about this being a Stanley Cup Finals preview.
Both teams enter the week scoring at least 3.4 goals per game, and this should be a game that features a ton of goals. Each team still has some work to do before reaching the playoffs, but there will be plenty of star power out on the ice.
Another big game to keep an eye on this weekend is the Nashville Predators visiting the Boston Bruins. Nashville continues to prove they belong, but this will be a tough matchup.