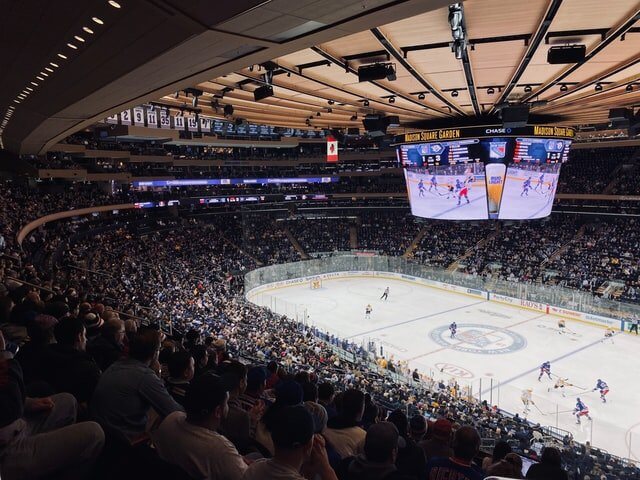 The NHL Stanley Cup Playoffs always seem to live up to the hype as this is a postseason that is always filled with drama. There have already been a couple of big upsets throughout the playoffs, including two teams set to take the ice again on Thursday night.
Hockey games tend to become more tight in the postseason, and the action just never seems to slow down. With four games on the schedule on Thursday night, there are plenty of betting opportunities.
Here is a look at each of the four games.
Jump to
East Teams Ready to Rebound
Both of the games in the Eastern Conference will feature a home team that is trying to even things up. The Florida Panthers and New York Rangers both lost as home favorites on Tuesday night, and they can't afford to fall into a 0-2 series hole.
Florida is hosting the Washington Capitals again on Tuesday night, and the series opener did not go well for the Panthers. Washington scored the final two goals of the game, but the Capitals appeared to have the Panthers out of sync all night long.
The Panthers led the league in scoring during the regular season, and they must find a way to generate more offense. Washington is going to be physical with Florida again on Thursday night, but taking the Panthers (-260) is the way to go in this one.
The New York Rangers are taking on the Pittsburgh Penguins and the series opener on Tuesday night went into triple overtime. Pittsburgh escaped with a 4-3 win in that game, and New York will be desperate on Thursday night.
Don't expect a ton of offense in this game, as the Rangers will look to slow down the tempo in every way. This should be another tight battle, but taking New York -160 is the way to go.
Favorites Playing Well in West
There has been some drama unfolding in the Western Conference, but not in the series taking place on Thursday. The Colorado Avalanche and Calgary Flames are both betting favorites, and both currently hold a 1-0 series lead.
The Colorado Avalanche are the betting favorite to win the Stanley Cup, and they rolled to a 7-2 victory in the series opener. The Nashville Predators don't appear to be a good matchup against Colorado at all, and taking the Avalanche (-1.5) is a solid betting option in this game as well.
The Calgary Flames are hosting the Dallas Stars, and this series could end up being tighter than most expected. Calgary did win the series opener, but it came by a score of just 1-0.
Dallas is a veteran team that has had recent postseason success, and they played like it on Monday night. The Stars will give the Flames another good game on Thursday, but taking the Calgary Flames -230 is the best bet to make.