Most of the playoff spots in the NFL have been claimed through the first 17 weeks of the regular season. The entire playoff field will be filled out by the end of Week 18, and some key games will have an impact.
Not only will the entire playoff field be filled out, but the seeds will also fall into place. This is where there is still plenty of drama remaining, and teams will be shuffled around by the results this weekend.
There are four games specifically that will play a crucial role in the playoff race. Here is a closer look at those matchups.
Jump to
Cowboys-Eagles Set For Saturday
The first important game in Week 18 will take place on Saturday night as the Philadelphia Eagles are set to host the Dallas Cowboys. Both of these teams are already in the playoffs, but they can improve their seed by picking up a win in Week 18.
Dallas is a seven-point betting favorite, and the Cowboys beat the Eagles by a score of 41-21 earlier this season. The Cowboys have emerged as a solid betting option to win the Super Bowl this season, but the Eagles come into this one with a ton of momentum.
This battle on Saturday night will set the stage for what should be a terrific and exciting Sunday of NFL football.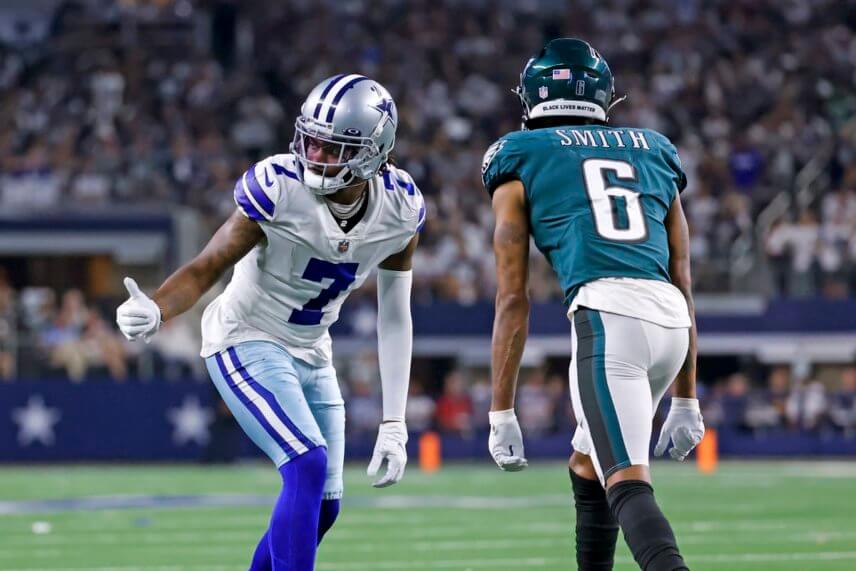 Wild, Wild NFC West
First place in the NFC West is still up for grabs, and two key games will determine who wins this division. The Los Angeles Rams hold a one-game lead over the Arizona Cardinals, but both teams are still in play.
Los Angeles hosts the 9-7 San Francisco 49ers on Sunday, and that team still has some work left to do. The 49ers can get into the field with a win, but upsetting the Rams is not going to be easy.
The Arizona Cardinals host the Seattle Seahawks and are 6.5-point favorites in that game. Arizona might not be able to catch the Rams even with a win, but that will improve their seed and will give them a better path to the Super Bowl. 
Sunday Night Showdown on Tap
The final game on Sunday night will feature the Los Angeles Chargers (-3.0) at the Las Vegas Raiders. Both teams enter this game with a record of 9-7, and this will serve as an elimination game.
The winner of this game will be in the NFL Playoffs, but there is still a chance that the loser sneaks in as well. Both teams will know their fate before this game kicks off, as the rest of the action will be complete.
The Chargers picked up a 28-14 win over the Raiders in the first meeting of the season.