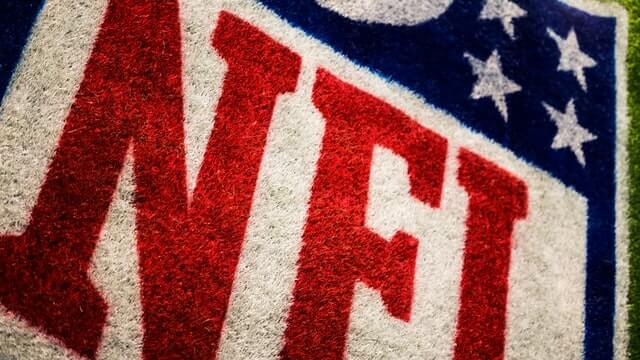 The start of any NFL season always brings plenty of excitement, but it also brings great betting opportunities as well. There are some big games scheduled in Week 1, but looking for the best bets to make is an even better option.
You can really find some good bets to make with every single game, but there will always be those that stand out from the pack. Here are the three best NFL Week 1 betting picks to make this weekend. Odds courtesy of Caesars Sportsbook.
Jump to
New Orleans Saints -5.5 at Atlanta Falcons
The Saints and Falcons have built up a great rivalry over the years, and both teams were led by future Hall of Fame quarterbacks. Those two start QBs are now gone, and this rivalry is expected to cool off in 2022 and beyond.
The Saints are a team with a chance to make the playoffs in 2022, but it will be the defense that sets the tone. New Orleans still has Alvin Kamara in the backfield, but scoring points might end up being a problem.
Atlanta is entering a complete rebuild, and they are expected to be one of the worst teams in the NFL this season. Playing at home will give the Falcons a slight edge, but that's about the only advantage they will have.
Take the Saints -5.5 as they are able to roll to a double-digit win in this game.
Watch and Wager promo code can be used for horse betting in select states.
Tipico, a big German sports betting platform, has announced intent to come to the US.
BetBull should be soon up and running to take real-money wagers.
Philadelphia Eagles -4.0 at Detroit Lions
The Detroit Lions enter the 2022 season with some hope, and that's not something they have had much of in recent years. Detroit opens up as a four-point underdog at home to a Philadelphia team that is also generating buzz in the preseason.
Quarterback Jalen Hurts leads an Eagles offense that should score points, but that team has to find a way to stop people. Detroit could turn into a dominant defense at some point this season, but scoring enough points to win games could end up being a challenge.
The Lions won't be an easy win for teams this season, but the Eagles will take care of business and win by a touchdown in Week 1.
Green Bay Packers at Minnesota Vikings ML
NFC North rivals collide in Week 1 as the Minnesota Vikings host the Green Bay Packers. Green Bay has controlled this division for the last several years, but this could be the year where things start to shift a bit.
Aaron Rodgers has won two straight MVP Awards in the NL, but he also saw his top WR option leave the team in the offseason. The strength of this Packers team might actually be the defense, but that unit has plenty to prove.
This is a game that the Vikings simply have to win if they are going to want to compete in the NFC North this season. Quarterback Kirk Cousins leads a loaded offense, and Minnesota should put up points in this one.
Minnesota will protect home turf and pick up a big win over the Packers to begin the 2022 season.