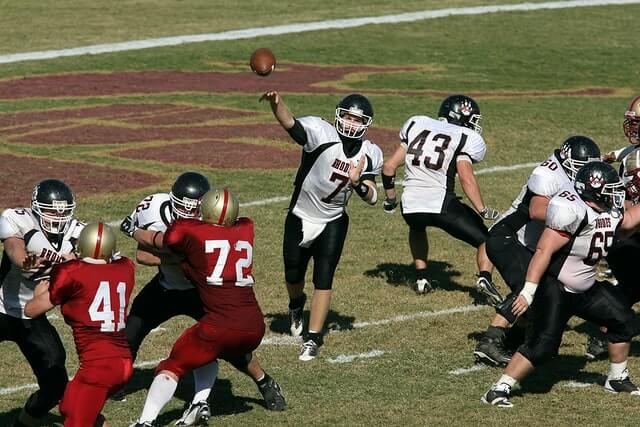 Most of the top NFL betting comes during the regular season, but there is also some betting to be done during the preseason. Week 2 of the preseason is here, and this is the second chance for teams to prepare for the real action.
Betting on the NFL Preseason can be a bit tricky as most teams won't have their starters on the field for a majority of this matchup. The spread odds tend to be a bit tighter for NFL Preseason games, but that doesn't mean that you can't correctly predict how the games will play out.
There are two games that really stand out when looking to bet on the NFL Preseason Week 2 slate, and here is a look at each of those games.
Jump to
Green Bay Packers -3.0 vs. New Orleans Saints
The Green Bay Packers host the New Orleans Saints on Friday night for a matchup of 0-1 teams in the preseason. Both teams should be a playoff contender during the regular season, and this could be a terrific matchup.
Packers quarterback Aaron Rodgers is not likely going to suit up in this game, but he could end up having a big impact on the outcome. Rodgers recently called out the wide receiving corps for this team, and that offense should step up and play well in this game.
New Orleans only managed to score 13 points in the Week 1 preseason loss, and the Saints are going to struggle to score points. The Saints do have some question marks on this roster, and they are running out of time to sort things out.
Take the Packers -3.0 as they pick up a win in this matchup by putting together a great offensive performance at home against the New Orleans Saints.
Las Vegas Raiders -1.0 at Miami Dolphins
The Las Vegas Raiders have already gone 2-0 during the regular season, and they will look to move to 3-0 when taking on the Miami Dolphins. Miami was also a winner in the preseason opener, and both teams will likely be in the playoff race in the AFC.
Las Vegas looks to be a great offensive team this season behind quarterback Derek Carr and new wide receiver Davante Adams. The Raiders might still have some work to do on defense, but they haven't struggled in the preseason.
Miami is another team that should be much improved after an offseason of making moves, and they are 1-0 up to this point. The Dolphins scored 26 points in Week 1 of the Preseason and will try to win another game with offense.
This should be a tight matchup, but the Raiders will win this game to move to 3-0 in the preseason.