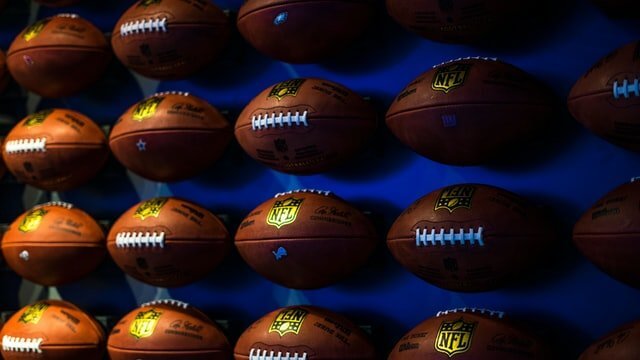 Week 1 of the NFL Preseason is ready to begin on Thursday night, and there will be games taking place all weekend long. Betting on the NFL regular season typically attracts most of the betting action, but you can also wager on preseason games.
Every team in the league will take the field at some point in Week 1, and that means there are plenty of betting options. Here are some of the best NFL Preseason Week 1 betting picks to make.
Jump to
Home Teams Roll on Thursday Night
There are two games on Thursday night, and both should be interesting matchups to watch. The New England Patriots are 2.5-point underdogs at home against the New York Giants, and the Baltimore Ravens are 3.5-point betting favorites when hosting the Tennessee Titans.
New York and New England have a pretty interesting history as the Giants have stolen two Super Bowls from the Patriots. Even though we are well removed from that game, New England will get some revenge by picking up a comfortable win on Thursday.
Baltimore and Tennessee should both be in the AFC Playoff race in 2022, and both teams like to run the football. The Ravens need to bounce back this year, and they will start things off by picking up a dominant win over the Titans on Thursday night.
Browns, Bengals Both Win Friday
There are five games ready to take place on Friday night, but the two best teams to focus on are both from the state of Ohio. The Cleveland Browns are on the road in Jacksonville, and the Cincinnati Bengals host the Arizona Cardinals.
Jacksonville already played once this preseason, and they struggled big-time in that game. Cleveland has some question marks, but they win as 2.5-point underdogs on Friday night over the Jaguars.
Cincinnati and Arizona could be a potential Super Bowl preview as both teams are full with talent. The Bengals are slim two-point betting favorites, and they will be pumped up to prove that last year was no fluke, and they will cover the two-point spread in a win.
Bears, Bills Win on Saturday
The Chicago Bears host the Kansas City Chiefs on Saturday, and they are 3.5-point favorites. Chicago has already said that the starters are going to play, while Patrick Mahomes and company for the Chiefs won't get anywhere close to game action.
The Buffalo Bills host the Indianapolis Colts on Saturday, and those two teams are both going to be resting starters. Buffalo and Indianapolis (-1.0) are both betting favorites to win their respective divisions, and they will likely meet up in the playoffs at some point.
Chicago should beat the Chiefs simply because they are going to actually take the game seriously. It's hard to handicap the Buffalo/Indianapolis matchup, but the Bills do have more talent, and that should matter in the end.