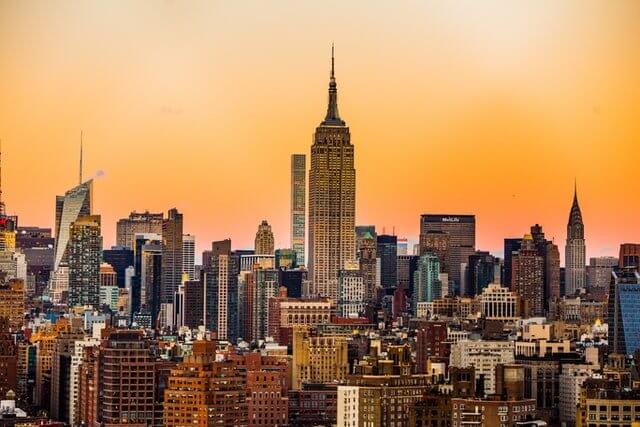 New York took a major step forward in its efforts to legalize sports betting through NY online sportsbooks. This was tied to the state's annual budget for 2022 in light of a desperate need to raise additional funds.
As part of the $212 billion budget, New York lawmakers are hoping to raise as much as $99 million in new taxes on mobile betting revenue in the first year alone. That revenue could eventually grow to reach $500 million annually.
The Assembly approved the budget and Gov. Andrew Cuomo signed it into law. He did not provide a specific date as to when mobile sports betting would be legalized. However, Cuomo was quick to note that it would be up and running "soon."
The governor also added that the state would operate mobile betting directly with revenues going towards youth sports, education, and programs to address problem gambling.
As part of Cuomo's overview of the approved state budget, he stated:
"The law allows the state to directly operate mobile sports betting, so the $500 million will go to the state rather than a lot of middlemen who operate mobile sports betting, which is what many other states have done. This is more like the state lottery, where we operate it and we get the resources."
In the recent press release, the governor also mentioned:
"Under the legislation, the state will issue a Request for Applications and must select at least two platform providers who must work with a total of at least four operators."

As a major player in many other states, DraftKings is considered to be a frontrunner to operate its sportsbook app in New York. In a company statement, Griffin Finan added the following comment as vice-president of government affairs and associate general counsel:
"We want to thank the legislature and Governor Cuomo for the progress made in bringing legal, regulated, mobile sports betting to New York. We look forward to learning more as the process continues to unfold."

Sports betting has been legal in New York the past few years. However, it has been limited to retail sportsbooks located in designated upstate casinos.
Much of neighboring New Jersey's success as the nation's biggest legal sports betting market can be attributed to New York bettors crossing the border to place their wagers in the Garden State. Once mobile sports betting does become legal, it is sure to cut into New Jersey's impressive rate of growth.
That was also one of the driving forces behind the movement to bring legal mobile sports betting to New York. Lawmakers grew tired of seeing all that potential tax revenue leave the state.
For years, Cuomo spoke out against mobile sports betting as a violation of the state constitution and the gaming laws that were already in place. Massive deficits in the annual state budget obviously changed his stance.
State Sen. Joseph Addabbo has always been a strong advocate of legal sports betting. He serves as the chairman of the Senate Racing, Gaming, and Wagering Committee. He noted that the state will need to work hard to regain all the betting business lost to New Jersey over the past three years.