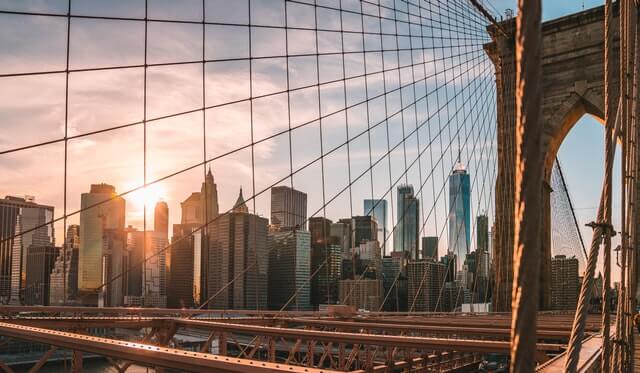 New York has quickly emerged as the sports betting leader in the United States. February is usually a slow month for the industry, but that hasn't been the case in New York.
The New York State Gaming Commission continues to announce sports betting figures each week, and the numbers continue to be extremely impressive. For the week that ended February 20, the online sports betting handle was $353.4 million.
There are currently seven online sportsbooks in New York, and all of them are bringing in plenty of revenue as well. The revenue total for the week was $25.4 million, giving the sportsbooks a hold percentage of just over seven percent.
These sportsbooks don't get to see much of that money, though, as they are required to pay a 51% tax rate to the state. With such a high tax rate, the state of New York collected over $13 million for the previous week.
February is typically a slow month for sports betting, especially after the Super Bowl is over, but that wasn't the case in New York. Several states are expecting to see lower handle totals than normal, but New York could be on the path to another record.
The total sports betting handle for the month of February is now more than $1.1 billion in New York. New Jersey just reported a total sports betting handle of $1.3 billion in January, and these two states will likely battle it out for the top handle once the February numbers are announced.
Jump to
FanDuel Emerging as the Leader
It took FanDuel Sportsbook some time to become the leader in New York, but it is now at the top of the list. FanDuel Sportsbook has posted a total sports betting handle of $420 million so far in February, and it also led for the previous week.
DraftKings Sportsbook continues to put pressure on FanDuel, and it has seen nearly $293 million in total handle so far this month. FanDuel is the clear online market share leader in the United States, but DraftKings remains number two on that list.
WynnBET was the least popular sportsbook last week as it had a total handle of just $1.5 million.
Caesars Taking Step Back
Caesars Sportsbook jumped out to the early lead in the state of New York, but it has started to fall back considerably. They still had a total sports betting handle of $65.8 million for the week, but it has clearly fallen behind the two leaders.
The biggest reason that Caesars jumped out to a big lead is the fact that it had a massive welcome offer for new customers. That welcome offer is no longer available, and Caesars is intending to significantly cut back on marketing and advertising in the future.
Caesars has a difficult fourth quarter, according to an earnings report, as it lost more than $300 million. In New York, Caesars has actually seen sports betting handle numbers drop, and it is the only sportsbook to have that happen.