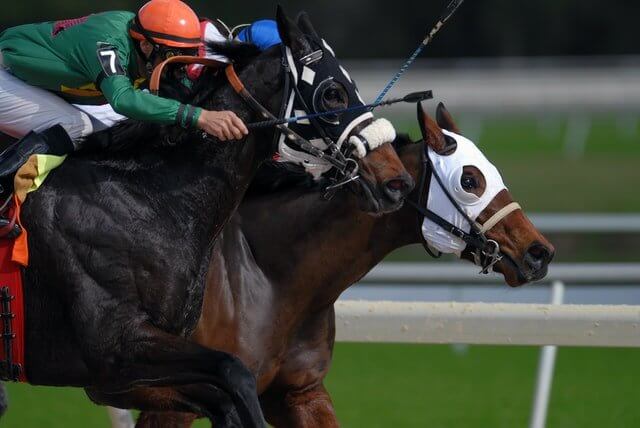 While many people may think of fine bourbon when they think of Kentucky betting, horse racing would have to be a close second. Home to the nation's biggest horse race of the year as well as iconic race tracks such as Churchill Downs and Keeneland, Thoroughbred horses and Kentucky are connected in a special way.
Since the state does not offer Kentucky online casinos, race tracks have turned to historical horse betting machines as a way to supplement the income derived from betting on live horse races. These machines bear a resemblance to a standard casino slot machine.
The issue of legal historical horse racing machines came under fire recently. Last September, the State Supreme Court in Kentucky ruled that these gambling machines did not qualify as pari-mutuel wagering to adhere to current state laws.
The state's highest court also refused to reconsider its position on the issue heading into 2021. Fortunately for Kentucky horse track owners, state lawmakers took up the cause with the full support of Gov. Andy Beshear.
Senate Bill 120 re-established historical horse racing machines as a legal form of pari-mutuel wagering. That bill was passed by the state Senate earlier this month by a margin of 22-15. Moving onto the House, it was approved by a 55-38 vote.
The governor had already gone on record as favoring this legislative measure in an effort to maintain an important source of revenue for one of the state's most important industries. Should online platforms like NYRA Bets make an appearance, this might also help.
State records show that more than $2 billion was wagered on historical horse racing machines in Kentucky's most recent fiscal year.
Unfortunately for in-state sports betting fans, the importance of passing this piece of legislature put the effort to legalize sports betting on the backburner with the session coming to an end on March 30.
Also working against a push to legalize sports betting now is a current state budget that did not include any revenue from that gambling activity.
Churchill Downs in Louisville is the place to be the first Saturday in May when a new Kentucky Derby Champion will be crowned. This is the Crowned Jewel of the annual Triple Crown racing season for the top three-year-old Thoroughbreds in the nation.
Kentucky tracks host a number of premium horse racing events throughout the year. The 2020 Breeders' Cup was held at Keeneland Racecourse in Lexington.
Historical horse racing is tied closely to Kentucky's long history with the sport. While the gaming machine looks like a slot machine, it offers wagers on randomly generated horse races that have previously taken place.
All the information available for a live horse race is also available for the races these machines offer. The only information that is missing are the horses' names and the date and time of the race.
These machines have become an excellent source of gaming entertainment at the tracks in place of actual casino games. The machines follow the same rules that govern pari-mutuel rules for live horse racing.
The only aspect of historical horse racing machines that still needs to be resolved is the tax structure on this form of gambling. State horse racing industry leaders have vowed to come up with an equitable solution for all the parties involved.