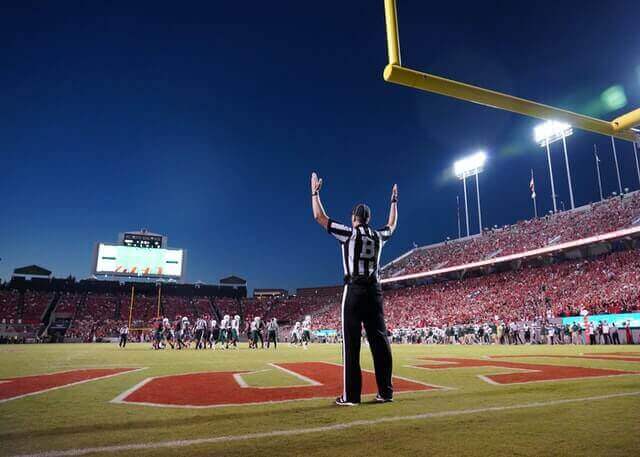 Week 4 of the NCAA Football season is really when things start to heat up as conference action begins. Betting on college football is always a good option, but things become even better when the biggest games start to take place.
With a full schedule of games in Week 4, you shouldn't run into any trouble when looking to bet on the sport. Here are three of the best NCAA Football Week 4 betting picks to choose from around the country. Odds courtesy of Caesars Sportsbook.
Jump to
Clemson Tigers -7.0 vs. Wake Forest Demon Deacons
After a disappointing 2021 season, the Clemson Tigers are back and looking to make another run at a CFP title. Clemson will have to win on Saturday when they are slim 7.0-point betting favorites on the road at Wake Forest.
The defense for Clemson is back to being dominant as they are now allowing just 14.0 points per game this season. Clemson quarterback DJ Uiagalelei has struggled with accuracy this season, but he has also thrown five touchdowns.
Wake Forest is scoring 42 points per game this season, and they are a team that will take a ton of chances on offense. The Demon Deacons will try to win this game with offense, but at some point, that defense has to come to play.
Take Clemson -7.0 over Wake Forest in this ACC clash.
Missouri Tigers vs. Auburn Tigers (-7.0)
There is an interesting game in the SEC on Saturday as the Auburn Tigers host the Missouri Tigers. This game has not been competitive in the past, but that could change a bit in the 2022 season.
Missouri will be trying to win this game on the offensive end, while Auburn continues to be a team that wins games with defense. Auburn is coming off of a blowout loss to Missouri in Week 3, and they will be trying to bounce back in this one.
Ultimately it will be the Auburn defense that takes control of this game as they pick up a win by a touchdown or more.
Texas Longhorns -6.5 at Texas Tech Red Raiders
The Big 12 Conference continues to be extremely competitive, and there isn't just one dominant team. A pair of 2-1 teams meet up in Week 4 as the Texas Tech Red Raiders host the Texas Longhorns.
Texas is just one play away from being undefeated this season as they nearly upset Alabama in Week 2. The Longhorns could get Quinn Ewers back for this game as well, and that will provide a huge boost on offense.
Texas Tech is scoring 36 points per game this season, but they are also allowing 22 points per game. The Red Raiders can stop the run, but they don't have the secondary to win games in the Big 12.
Take the Texas Longhorns -6.5 as they have the better defense, and that unit will take control on the road at Texas Tech.