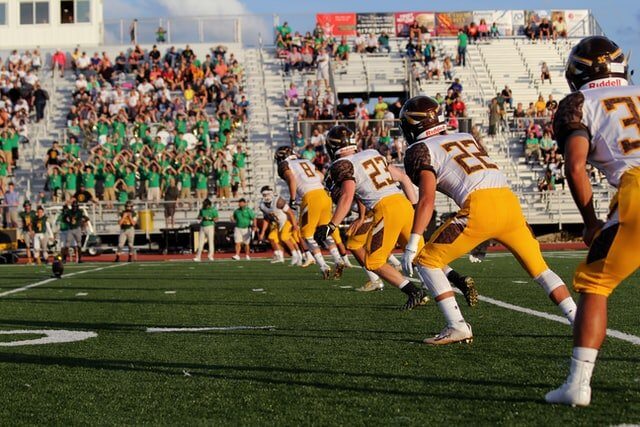 The NCAA Football season is already in Week 3, and we are seeing more significant matchups on the schedule each week. Week 3 has no Top 5 matchups, but there are still some great betting options to choose from.
There have been some big upsets throughout the season up to this point, and that will likely happen again in Week 3. When looking for the best Week 3 betting picks, you will want to focus on some home favorites on Saturday. Odds courtesy of Caesars Sportsbook.
Jump to
Western Kentucky Hilltoppers at Indiana Hoosiers -6.5
The first game to focus on takes place in Indiana as the 2-0 Hoosiers host the 2-0 Western Kentucky Hilltoppers. Both teams come into this game with some momentum and have played better than preseason projections.
Western Kentucky is lighting up the scoreboard, but facing a Big Ten caliber defense could change things a bit. The Hilltoppers do most of their damage through the air and need to find more balance on offense.
Indiana picked up a massive win over Illinois in Week 1, and they have been winning games with their offense. The Hoosiers are allowing nearly 400 yards per game, and they need to find a way to play better in this one.
This game will be tight, but Indiana will take care of business at home and cover the spread.
BYU Cougars at Oregon Ducks -3.5
One of the day's best games also provides one of the best betting options as the Oregon Ducks host the BYU Cougars. BYU is a perfect 2-0 on the year while Oregon has a loss, but it's one that is forgivable.
The Cougars knocked off the Baylor Bears in Week 2, coming up with some big defensive stops late in that game. BYU will need to score points to win this game, and they are dealing with a couple of significant injuries.
Oregon suffered a blowout loss to Georgia in Week 1, but they were able to bounce back a weekend ago. The Ducks have some serious talent on offense, and that unit will take over in this game.
Bet the Oregon Ducks -3.5 over the BYU Cougars in this showdown on Saturday.
Fresno State Bulldogs at USC Trojans -12.0
The USC Trojans are off to a 2-0 start this season and have been dominant along the way. USC is hosting a Fresno State team that is just 1-1 on the year. USC has obviously had some struggles in the past, but they look like the real deal this season, and this betting spread seems too low.
The Trojans are scoring over 53 points per game, and that offense will take over this one completely. Even if USC continues to struggle on defense, there won't be any stopping the Trojans' offense in this one.
Bet the USC Trojans -12.0 as this game will turn into a rout.