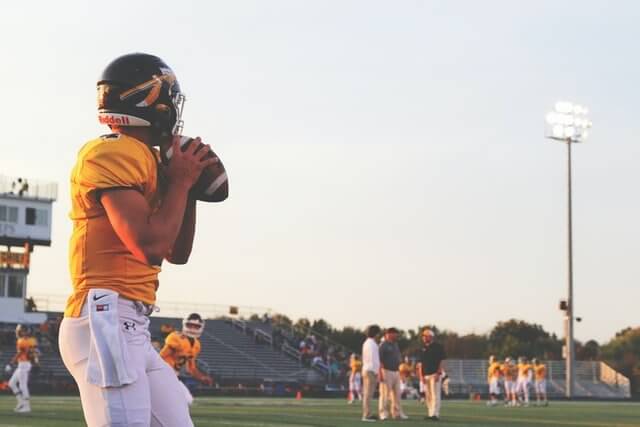 As a way to try to capitalize on TV and add revenue, the college football season now actually starts one week earlier. Week 0 is set to take place on Saturday, August 27, and there are a handful of games featuring teams from around the country.
It's never easy to predict what is going to happen in the first week of the season, but looking at last year's results could be a good place to start.
Here are three Week 0 NCAA Football betting picks to take a look at, odds courtesy of Caesars Sportsbook.
Jump to
Illinois Fighting Illini -11.0 vs. Wyoming Cowboys
The Illinois Fighting Illini welcome the Wyoming Cowboys to town on Saturday afternoon. Illinois is a double-digit favorite at home in this game, but facing a team from the Mountain West Conference isn't exactly an easy matchup.
Wyoming featured a pretty solid offensive attack in 2021, but they also lost a ton of talent from that team. The Cowboys will be facing a defense that continues to get more athletic and bigger, and they are going to struggle to score.
Illinois wants to run the football, and they have the offensive line in place to get that done. Head coach Brett Bielema is in Year 2 in Champaign, and he has made huge upgrades to the roster.
The Fighting Illini won't win the Big Ten, but they are winning this game and covering the spread at -110.
Nebraska Cornhuskers -13.0 vs. Northwestern Wildcats
Aviva Stadium in Dublin, Ireland, will host a Big Ten clash in Week 0 as the Nebraska Cornhuskers and Northwestern Wildcats are ready to meet up. Both programs had miserable campaigns in 2021, but one of these teams will pick up a big win to begin the year.
Nebraska wants to put up some points, but they also have a new quarterback taking over the starting job. Northwestern wants to win with defense, but that unit was a disaster a season ago.
Both teams are going to be better in 2022, but neither team is going to be great. Thirteen points is too large of a spread and taking those points and backing the Northwestern Wildcats at -110 is the way to go.
North Texas Mean Green ML at UTEP Miners
Conference USA will also be featured in Week 0 as the North Texas Mean Green face off against the UTEP Miners on Saturday night. C-USA is a bit underrated when it comes to college football as there are some terrific teams.
North Texas picked up a 20-17 win at home over UTEP a season ago, and the betting lines for this game are even. Both teams could really use a win to start their season off right, and the team that makes the fewest mistakes will get that done.
UTEP had one of the best seasons in the past decade in 2021, but they also ended the year by losing five games. North Texas was on a roll late in the year, and that will give them some momentum.
Beating UTEP in El Paso is never easy, but North Texas will get it done at -110 on Saturday night.