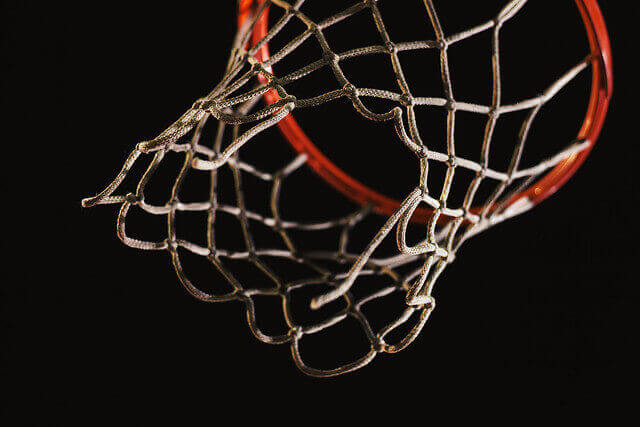 It's been an interesting 2021-22 college basketball season, but things are starting to return to a bit of normalcy. The NCAA Tournament should play out without a hitch, and February is when the field of 68 teams will really start to take shape.
The AP Top 25 has been changing seemingly every week, and that includes at the very top spot. It doesn't feel like there is a dominant team in the country this season, and that should lead to a very exciting March Madness.
Here are some things to keep your eye on over the next month of college basketball.
Jump to
Big Ten Race Heating Up
There are a number of great conferences in college basketball, but the Big Ten Conference is arguably the deepest in the country. Not only is the Big Ten full of solid teams, there are also some great teams at the top.
Every team in the Big Ten at least has two losses heading into the month of February, and there are still plenty of big games remaining. Losing a game at home would be a devastating blow to any of the teams that are currently at the top of the standings.
Who Claims Number 1 Seeds?
Winning a conference championship and reaching the NCAA Tournament are big goals for every team in the country, but there is more at stake in February. Every team in the country wants to see their names being called as a number one seed on Selection Sunday.
Being a number 1 seed doesn't really mean anything during the NCAA Tournament, but it technically gives a team the easiest path to the Final Four. It seems as if the Gonzaga Bulldogs are going to claim one of these spots, but the other three are completely up for grabs.
Keep a close eye on the AP Top 25 over the next few weeks, and that should give a pretty clear outlook of what teams are in play for that top spot.
Bubbles Will Be Bursting
Reaching the NCAA Tournament field is the ultimate goal for every single college basketball team, as any team can get hot in the month of March. Only the top 68 teams in the country are going to make it into March Madness, and some of the bids are stolen during conference tournament action.
Even though each team in the country will be preparing to play their best basketball in March, February is extremely important to every program. February is the month when teams really start to solidify their resumes so that they are on the mind of the Selection Committee.
Not only is it a huge boost to pull off an upset or two in February, but the top teams also have to avoid an upset loss. The "bubble" will be seeing plenty of action over the next few weeks of the year.