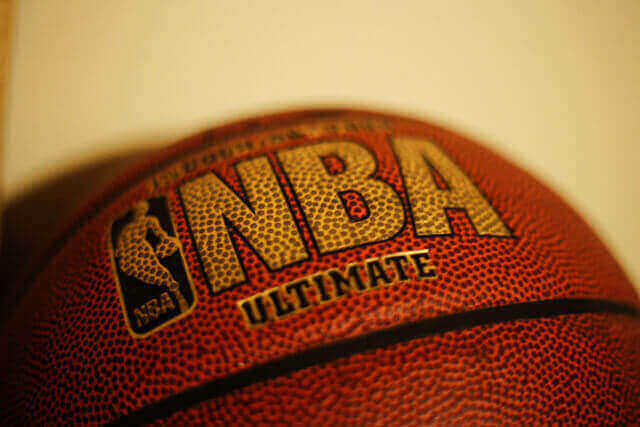 The NBA All-Star Game is always one of the biggest sporting events of the year, and it is set to take place next weekend in Ohio. LeBron James and Kevin Durant were once again selected as team captains, giving them the power to draft a roster that will compete.
James will be representing the Western Conference, and he will be on the floor with his teammates when the game begins. Durant was the top vote-getter in the Eastern Conference, but he will be sitting this game out due to injury.
Once again, the All-Star Game is only a small part of the festivities that will be taking place that weekend. The Slam Dunk and Three-Point Contest will both take place on Saturday night, and they are always a fan favorite.
Here is a closer look at the rosters for Team LeBron and Team Durant.
Jump to
LeBron Loads Up on MVPs
LeBron James has plenty of All-Star Game experience, and he was looking for similar type players when he put together his roster. James always seems to seek out the most accomplished NBA players first when he begins to draft.
LeBron went with Giannis Antetokounmpo and Stephen Curry with his first two picks and then also chose DeMar DeRozan and Nikola Jokic to complete his starting lineup. Three of the four players he chose have all won an MVP Award, and DeRozan is one of the top candidates this season.
The reserves for Team LeBron are loaded as well, and he stuck with his strategy of picking veterans. Here are the reserves that LeBron went with:
Luka Doncic
Darius Garland
Chris Paul
Jimmy Butler
Donovan Mitchell
Fred VanVleet
James Harden
Harden was chosen with the final selection in this draft, and both captains seemed hesitant to choose him. LeBron also decided to choose Garland, who will be representing the hometown Cleveland Cavaliers in this game.
Durant Finds Fountain of Youth
Durant is known around the league as being a bit different, and that was clearly the case when he was looking to put together his All-Star Game roster. While LeBron was loading up on proven veterans, Durant was focused on trying to select the up-and-coming stars in the league.
Joel Embiid was the first overall selection for Durant, and he is leading the NBA in scoring this year. Durant then went with Ja Morant, Jayson Tatum, Andrew Wiggins, and Trae Young to complete his starting lineup.
With his first two selections of reserves, Durant went with Devin Booker of the Phoenix Suns and Karl-Anthony Towns of the Minnesota Timberwolves. He also chose veterans Zach LaVine, Khris Middleton, and Rudy Gobert to be on his roster.
The final two selections for Durant fell into the young category as well as he took Dejounte Murray LaMelo Ball as both players will be making their All-Star Game debut.