With the NFL season quickly coming up to its midway point and one team from each conference entering the weekend unbeaten, it felt like an opportune time to get the thoughts of Pro Football Hall of Famer Morten Andersen.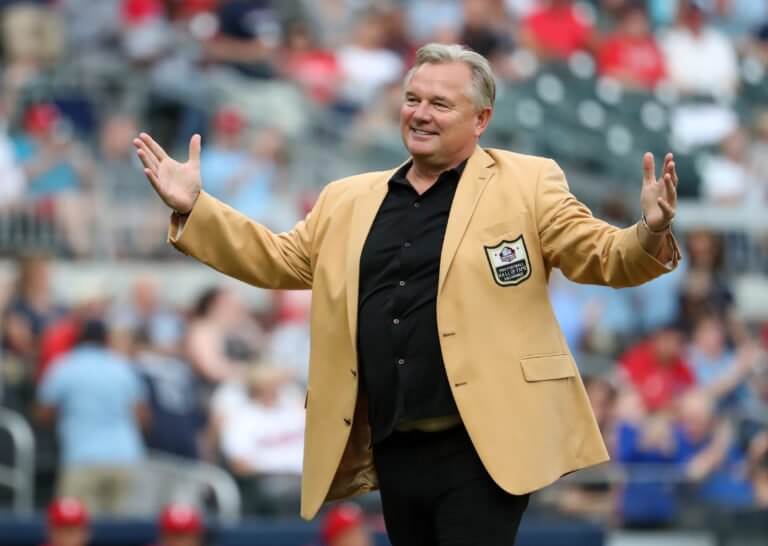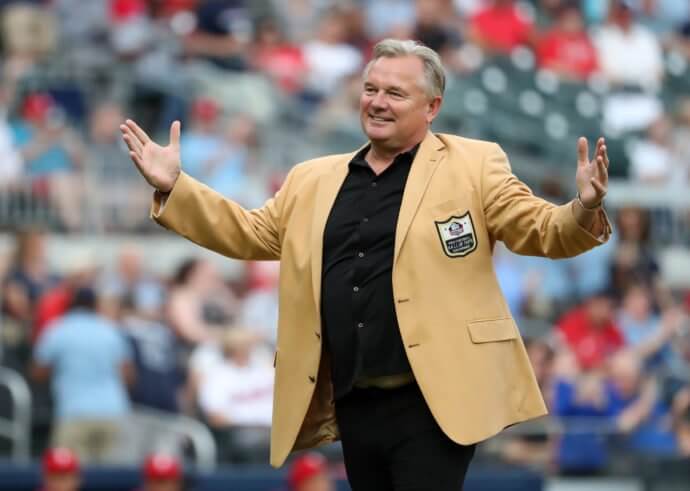 Andersen, enshrined in Canton in 2017, had a standout 25-year NFL career with New Orleans, Atlanta, Kansas City, and the New York Giants, and retired in 2007 as the league's all-time leading scorer with 2,544 points. He is one of only two players who were exclusively kickers in the Hall and second on the league's all-time scoring list behind Adam Vinatieri. Andersen remains the all-time leader with 382 games played.
Andersen has been thoroughly impressed with the Patriots, who enter their game Sunday against Cleveland with a 7-0 record and a defense with the chance to be considered among the all-time NFL greats. New England has conceded just three touchdowns on defense and recorded 18 interceptions, the most by any team through the first seven games since the 1996 Green Bay Packers tallied 20.
"The defense is better than I thought it would be," Andersen noted. "As the season progresses, that becomes more and more important – stop the run, force turnovers, kick field goals for field position. Understanding situational football personifies the Patriots and (coach Bill) Belichick more than anything."
As someone whose longevity in the NFL is nearly unsurpassed, Andersen also opined on whether Patriots quarterback Tom Brady will reach his oft-stated goal of playing until he is 45. Currently 42, Brady has shown few signs of slowing down with 1,992 yards and 11 touchdown passes and is within 11 scoring tosses of matching Peyton Manning's all-time mark of 539.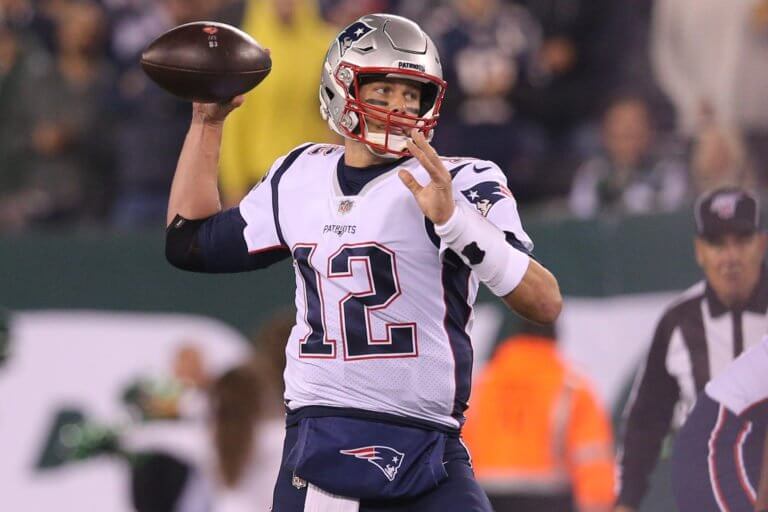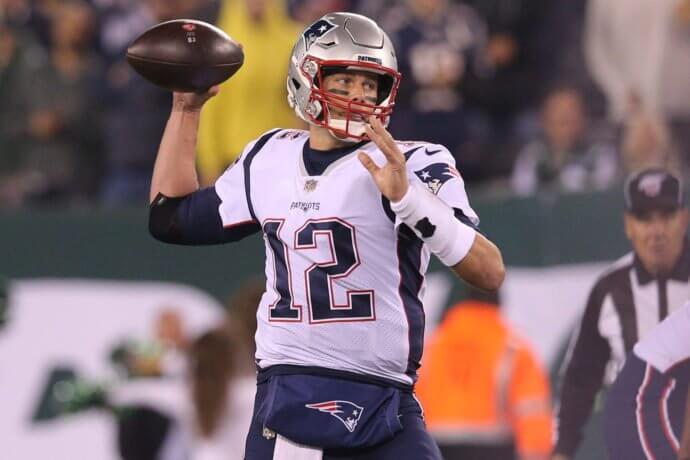 "Blanda was 48, and he was a quarterback in a different era, not a passing league like now," said Andersen, who played until he was 47 and narrowly missed breaking Blanda's record to be the oldest player to appear in a game when he retired in December 2008. "(Brady) is an amazing dude. I do admire someone disciplined to the craft, his well-being, and personal health, and being a professional.
"I think Tom will stop when he doesn't have any buddies on the team. I felt weird when I was 47 and had teammates who weren't born when my career started. It's a disconnect that's there."
Another 40-year-old, though, is breathing down his neck in touchdown passes as New Orleans Saints quarterback Drew Brees – already the NFL's all-time leader in passing yards – is six touchdown passes behind Brady with 522 and could be set to return after missing five games with a thumb injury.
Staying in the NFC, Andersen also likes what he has seen from San Francisco. The 49ers are 6-0 and heading into an unexpected showdown of sorts with the Carolina Panthers, who are 5-2 and have not skipped a beat with unheralded Kyle Allen under center in place of the injured Cam Newton.
Andersen pointed to San Francisco's offensive balance as a key component of its success, noting "the Niners are running the ball and have the best play-action game because of that. It frees up the next phase of their offense, and their defense is good. They are well-coached and have solid play-calling."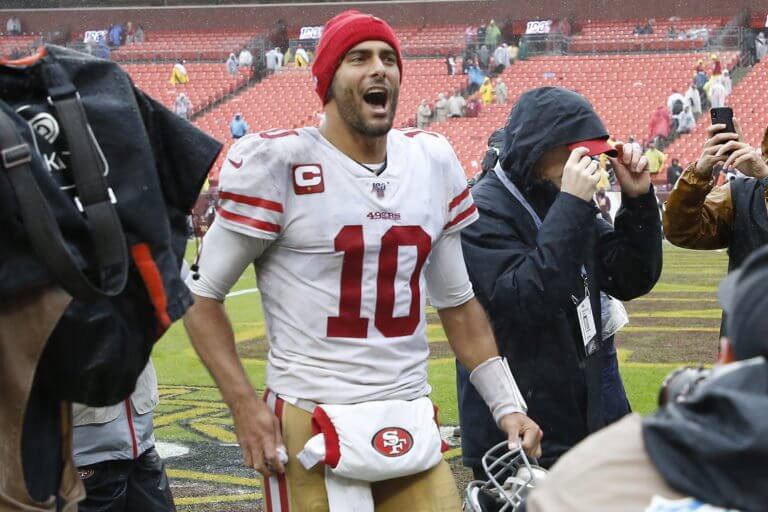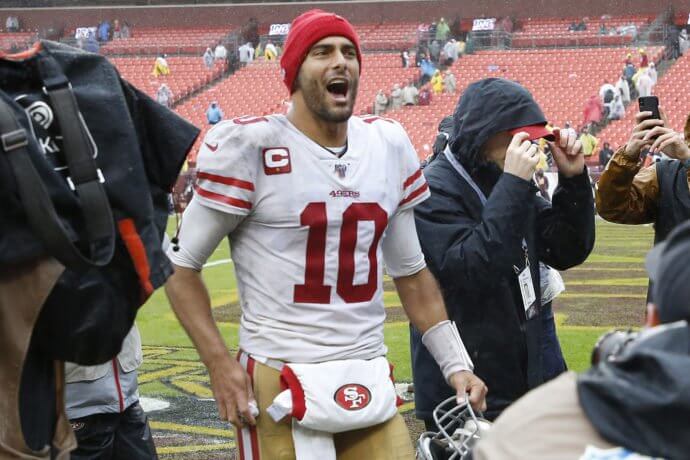 The Hall of Famer also felt the 49ers were not a team who have to absorb lessons by losing to take the next step of being championship-caliber because they did so last season when quarterback Jimmy Garoppolo was sidelined with a torn ACL.
"I think they lost plenty when they lost last year. They've already done that. They flipped a switch when they had to rebuild last year with their quarterback hurt," he said. "Now they're putting it all together … from win to win. They'll lose a game here or there, but they have enough experience at the key positions where they can sustain a temporary setback where other teams don't have enough.
"The 49ers are up ticking big time. They'll have a bye judging from the way they're playing."
No conversation with one of the most accurate kickers in NFL history would be complete without Andersen discussing shop. You could hear his pride in discussing Dallas Cowboys kicker Brett Maher, who has made field goals of 62 and 63 yards in back-to-back games while talking about the evolution of the kicking game.
"Good for Maher because he was under a lot of pressure," Andersen said. "The kicks gave him job security for another week or two. Anytime the owner says 'We're not talking about the kicker,' they're damn well talking about the kicker.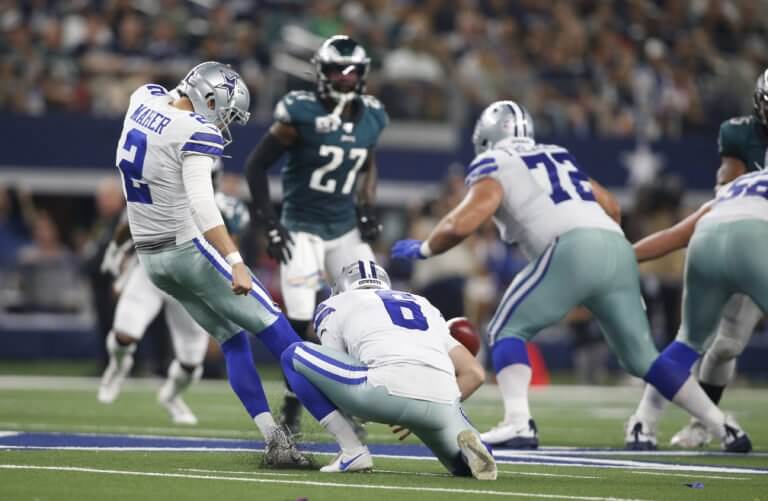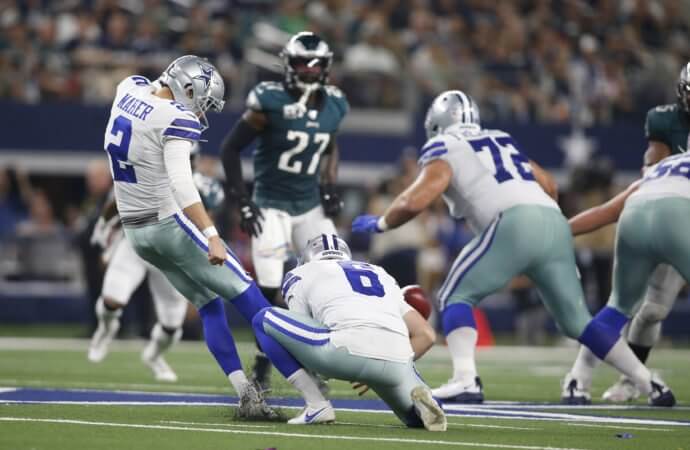 "The guys are better, younger, and stronger. (It) makes the 60 the new 50," he added. "It would be interesting to see them award 4 points for a 60-yard field goal … a risk-reward to maybe try more."
Andersen retired with an NFL-record 40 field goals of at least 50 yards, highlighted by a 60-yarder in 1991. That was just the second 60-yard field goal in the NFL since Tom Dempsey's then-record 63-yarder in 1970.
Fifteen kickers have since followed suit, with Maher suddenly the only player with three field goals of 60 yards or longer.
"I had a 60-yarder in '91, and that was a big deal," Andersen said. "We've been desensitized since the 50-yarder is regular. I had the most 50-yarders in the game and that's been obliterated.
"It stings the ego," he added with a laugh.