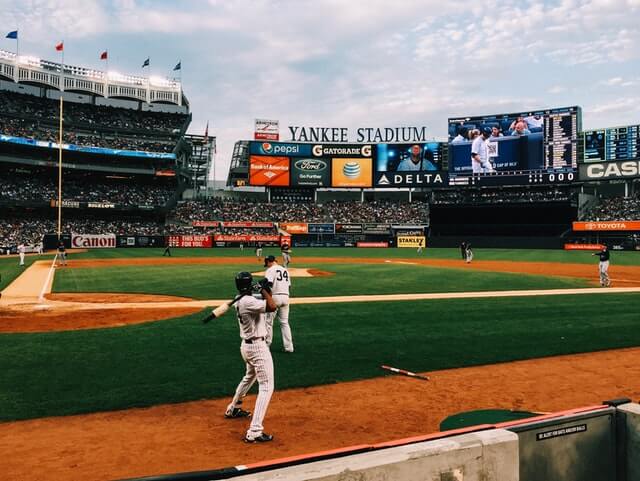 There are only two days of MLB games for the month of August, and the final playoff push has begun. With the final few weeks being loaded with action, betting on baseball will really start to heat up.
Taking a look at the complete schedule is the goal before then trying to decide what games to wager on. Here are the best MLB betting picks for games taking place on Tuesday, August 30th. Odds courtesy of Caesars Sportsbook.
Jump to
Tampa Bay Rays -195 at Miami Marlins
A pair of Florida teams will meet up in Miami on Tuesday night as the Marlins host the Tampa Bay Rays. Tampa Bay is trying to secure a playoff spot in the AL, while the Marlins are hoping to play the role of spoiler.
The Rays have a big advantage in this game as AL All-Star starter Shane McClanahan will be on the mound. McClanahan is 11-5 with a 2.20 ERA on the year, and he is capable of shutting any team down.
Miami has been dealing with a number of injuries in 2022, and they just don't have a powerful lineup. The Marlins can pitch, but it's hard to see this team doing a ton of damage against the Rays.
Take Tampa Bay -195 over Miami on Tuesday night.
St. Louis Cardinals -1.5 at Cincinnati Reds
NL Central Division rivals meet up in Cincinnati as the Reds host the St. Louis Cardinals. St. Louis came away with a 13-4 win in the series opener, and they will be looking to do some damage as a big moneyline betting favorite in Game 2.
Cincinnati just doesn't have a pitching staff that has been competitive this season, as the team has an ERA of 5.04. The Reds are hitting a respectable .240 on the year, but that offense can't make up for the lack of pitching.
St. Louis has been red-hot in the second half of the year as they have moved into first place in the NL Central. Paul Goldschmidt leads the way with 33 home runs and 105 RBIs, but he has gotten plenty of help.
Don't even worry about taking the moneyline in this one, as the Cardinals will roll and cover the slim 1.5-point spread.
Kansas City Royals at Chicago White Sox (-130)
AL Central rivals meet up in Chicago on Tuesday night to begin a series. The White Sox are hosting the Kansas Royals, and it was Kansas City that just recently took three of out four games from Chicago.
Chicago has Lucas Giolito on the mound this season, and he has struggled despite posting an overall record of 10-7. Kansas City will have Brady Singer on the mound, and he is 7-4 with a 3.15 ERA on the year.
The offense from the White Sox is going to break through at some point and take over this game. Bet on the White Sox -130 as they get some revenge on their AL Central rivals.