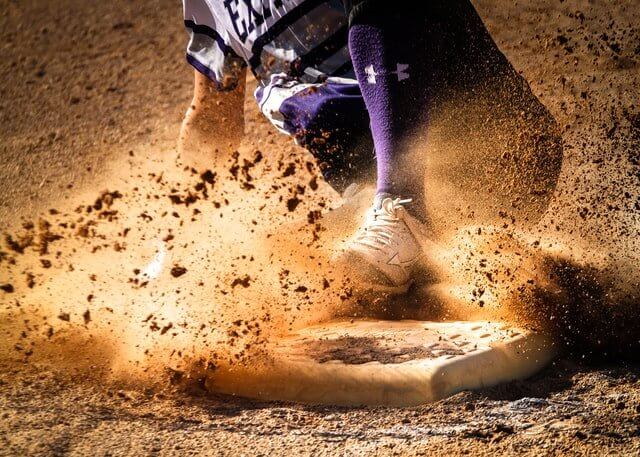 The MLB Playoff races are heating up in both leagues, and that should lead to plenty of drama and excitement throughout the month of September. There is a loaded schedule of games set to take place on Friday, September 2nd, and that means some great betting options as well.
Most people tend to focus on the Moneyline when betting on baseball, but you can also look at the run line and betting total. Here are three games to focus on while looking at a different type of bet for each matchup. Odds courtesy of Caesars Sportsbook.
Jump to
Chicago Cubs at St. Louis Cardinals -1.5
NL Central Division rivals meet up in St. Louis on Friday night to begin a series as the Cardinals host the Cubs. St. Louis is leading the Central Division this season, and the Cubs would love to spoil the potential playoff party for their rivals.
St. Louis is a big moneyline betting favorite in the series opener on Friday night, but looking at the run line is the better bet to make. This pitching matchup favors the Cardinals in a big way, as they have Jordan Montgomery on the mound.
Chicago does have some talent on offense, but Montgomery has shut them down in a couple of starts this season. The Cardinals also have a great offensive team led by Paul Goldschmidt and Nolan Arenado, and they are going to have a big night on offense.
Take the Cardinals -1.5 over the Cubs on Friday night.
Oakland Athletics at Baltimore Orioles -170
The Baltimore Orioles host the Oakland Athletics to begin a weekend series in the American League. Oakland will be trying to play the role of spoiler while Baltimore is trying to continue a push to the postseason.
Oakland has actually been playing much better of late, but they are still one of the worst teams in baseball this season. The Athletics do have an edge in this game as JP Sears is on the mound, and he has been great this season.
Dean Kremer is on the mound for the Orioles, and he is 6-4 with a 3.24 ERA; and this Baltimore pitching staff has been great of late. Baltimore has been able to introduce some young talent to the lineup this season, and they continue to score.
Bet on the Orioles -170 over the Athletics in this game on Friday night.
Miami Marlins at Atlanta Braves: Under 7.0
The Atlanta Braves host the Miami Marlins on Friday night in a matchup of rivals in the NL East. If you are a fan of great starting pitching, then this is going to be a game that you want to focus on.
Sandy Alcantara starts for the Marlins, and it will be Charlie Morton for the Braves. Alcantara is likely going to win the NL Cy Young Award this season, and he is good enough to shut down any lineup.
Morton has struggled at times this season, but he is facing a Marlins team that doesn't provide a ton of offense. It might take just a couple runs to win this game as the offense is going to be hard to come by.
Take the under 7.0 runs for this game between NL East Division rivals.