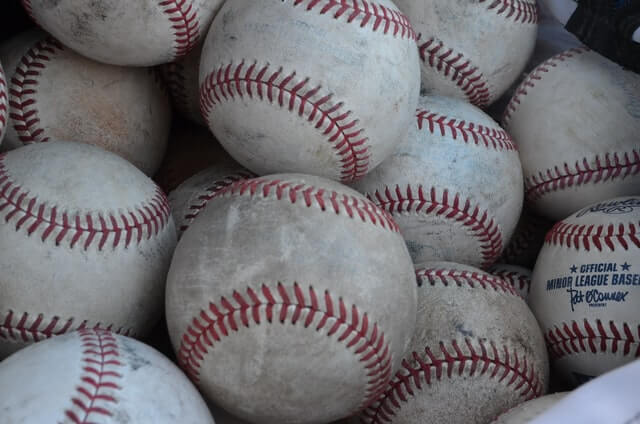 With less than a month remaining in the 2022 MLB season, there are still plenty of playoff races that need to be decided. This means that there are a number of important games on the schedule on Friday, September 16th.
Betting on baseball tends to get a bit easier as the season moves along and you have a better idea of where teams stand. There are some home teams that look to be in good shape this weekend, and that is where you should look when betting.
Here are three of the best MLB betting picks to make for Friday, September 16th. Odds courtesy of Caesars Sportsbook.
Jump to
Pittsburgh Pirates at New York Mets (-1.5)
The Pittsburgh Pirates came into New York having won five straight games, and they were then greeted poorly to begin the weekend. The Mets picked up a 7-1 win in the series opener, and the second game of the series should be much of the same.
Mitch Keller starts for the Pirates, and he is just 5-10 with a 4.01 ERA on the year. The Pirates do have some potential future superstars in the everyday lineup, but they also struggle to beat some of the top pitchers.
The Mets will send Taijuan Walker to the mound on Friday night, and he is 11.4 with a 3.48 ERA on the year. New York was able to snap out of a funk on Thursday night, and they should have another big game in this one.
Take the Mets -1.5 as they roll to another comfortable victory.
Philadelphia Phillies at Atlanta Braves -190
NL East rivals meet up in Atlanta on Friday night to begin a series as the Braves host the Philadelphia Phillies. Philadelphia has been red-hot of late while the Braves come into this game looking to turn things around.
Both the Phillies and the Braves are built on offense, and each team has belted a ton of home runs this season. Atlanta has more depth in the lineup, and the Braves also have the edge on the mound to begin this one.
Max Fried comes into Friday night with a 13-6 record to go along with an ERA of 2.50. Atlanta will need to give their ace some run support, but he can also take control of things on his own.
Bet on the Braves -190 as they get past the Philadelphia Phillies to begin this huge series.
Cincinnati Reds at St. Louis Cardinals (-1.5)
The Cincinnati Reds came into St. Louis and beat the Cardinals to begin a weekend series, but don't expect a similar result in this one. Cincinnati doesn't have a starting pitcher lined up, and the Cardinals are all set to have Jack Flaherty on the mound.
St. Louis has really struggled over the last two weeks or so, and it has been a lack of offense that's been the issue. Despite a rough few weeks, Nolan Arenado and Paul Goldschmidt are two of the better players in the league and won't continue to slump for long.
The Cardinals will be looking for revenge in this game, and that's not a good thing for the Reds. Take St. Louis -1.5 as they break this game open and cruise to a win at home.