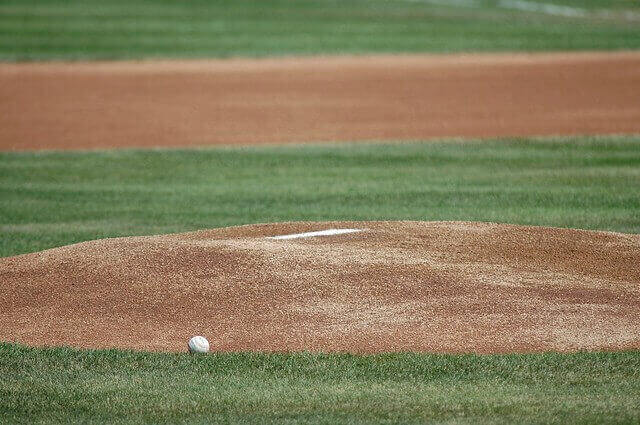 We are now through the first month of the 2022 MLB season, and it has been an exciting and sometimes unpredictable start. Now that we are so far into the season, it's starting to become easier to determine which teams are the best to bet on.
Friday night has a full slate of MLB games on the schedule, and that means that there are plenty of betting opportunities. Not every MLB game will present a good chance to win some money, but there are three games to target.
Here is a look at the three best bets to make for MLB games set to take place on Friday, May 6.
Jump to
Boston Red Sox -175 vs. Chicago White Sox
The Boston Red Sox host the Chicago White Sox on Friday night, and this is a matchup of two struggling teams. Boston is just 10-16 on the year, while the White Sox are only slightly better at 11-13.
The Red Sox have a big edge on the mound on Friday night as Nathan Eovaldi will be making the start. Chicago is supposed to be a great offensive team, but that just hasn't been the case up to this point.
This game will be tight, but Boston will begin the weekend with a win over the White Sox.
Los Angeles Angels -1.5 vs. Washington Nationals
There is one game to focus on when looking to bet the run line, and that is a matchup that will take place in Los Angeles. The Angels are hosting the Washington Nationals, and this game looks like a mismatch on paper.
Juan Soto has been having a big year for the Nationals, but his offense just hasn't been able to make up for lack of pitching. Washington is going to struggle all season long, and they will be overwhelmed on Friday night.
The Angels have been doing nearly everything well in 2022, and they aren't going to slow down anytime soon. Los Angeles will roll to a big win on Friday night, and taking them at -1.5 is the way to go.
San Diego Padres -130 vs. Miami Marlins
One of the more intriguing games on Friday night will take place in San Diego as the Padres host the Miami Marlins. San Diego has clearly been the better team this season, but the pitching matchup in this game will make it interesting.
It will be Yu Darvish on the mound for the Padres, going against Sandy Alcantara of the Marlins. The Marlins are currently in the middle of a long losing streak, and that also makes them desperate for a win on Friday night.
Don't be surprised to see Miami play well in this game, but Darvish has just been too dominant this season. San Diego has also been swinging the bats well, and they will break through at some point.
Take the San Diego Padres -130 over the Marlins on Friday night.