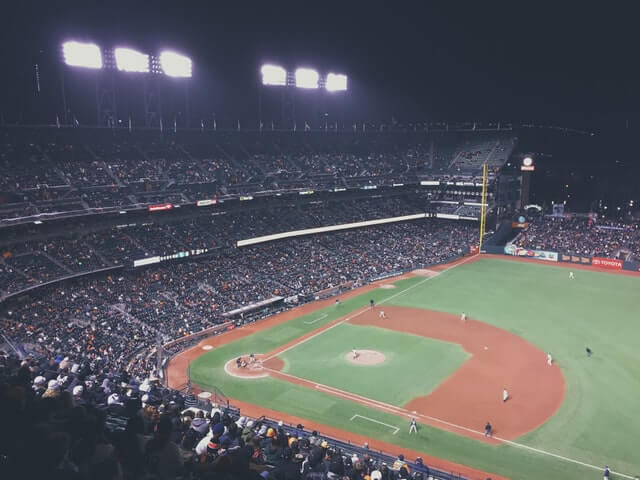 The MLB Trade Deadline is looming, but teams are going to enter the second half with their original rosters intact. This is the time of year when playoff races really start to heat up in baseball, and there is added importance to every single game.
MLB betting is also going to heat up, and it's starting to become a little bit easier to handicap the teams across the league. Here are three MLB betting picks to make for Friday, July 22.
Jump to
St. Louis Cardinals (-155) at Cincinnati Reds
The St. Louis Cardinals enter the second half in second place in the NL Central Division, but they are right on the heels of the Milwaukee Brewers. St. Louis opens up play in Cincinnati against a Reds team that has had a difficult season.
Adam Wainwright make the start for the Cardinals, and he has pitched to a 3.00 ERA despite a record of 6-7. Nolan Arenado and Paul Goldschmidt are having big seasons at the plate for St. Louis, and this team has a solid batting lineup.
Cincinnati is a team with very little offensive firepower, and the pitching staff has largely been a mess as well. Graham Ashcraft will be on the mound in this game, and he is 4-2 but sports a 4.45 ERA.
This game could be competitive, but the Cardinals (-155) are the betting pick to make.
Read about sports betting in more states
New York Yankees -1.5 at Baltimore Orioles
The New York Yankees actually began the second half in Houston, and they were swept in a doubleheader to the Astros. New York will be looking to bounce back against the Baltimore Orioles, and that's not good news for the home team.
Jameson Taillon is set to start for New York, and he is 10-2 with a 3.86 ERA on the year. New York struggled to score in Houston, but this is a team that has belted 160 home runs in 2022.
Baltimore is much improved, but the offensive numbers are still a work in progress. Tyler Wells will try to keep his team in this game, but he will struggle to keep the ball in the park.
The Yankees are going to have a big night on offense, and taking them at -1.5 is the correct pick for this matchup.
Los Angeles Angels +145 at Atlanta Braves
There are going to be upsets every single day in Major League Baseball, and one is going to happen in Atlanta on Friday night. The Los Angeles Angels have been a complete mess this season, but they will be tough on the surging Atlanta Braves.
It's hard to pick the Angels to win any games, except when Shohei Ohtani is on the mound. Ohtani is 9-4 with a 2.38 ERA on the year, and he seems to be getting better with each start.
Atlanta has a powerful lineup, but they are also known to strikeout way more than league average. This is going to be a problem against Ohtani, and it will allow the Angels' offense to take control.
Take the Angels +145 to win in Atlanta against the Braves.