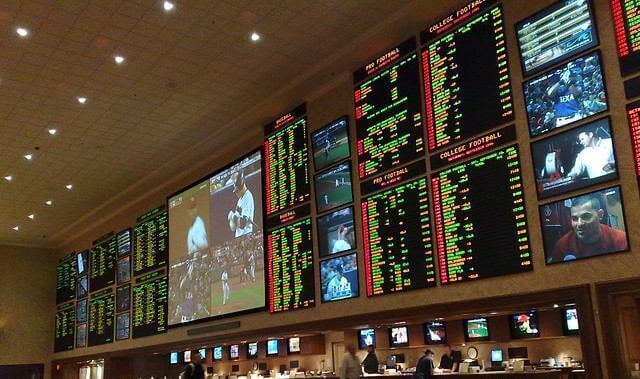 Michigan online sports betting officially launched in January 2021, and it was an extremely successful year for sportsbooks in the state and for the entire industry in general. The December sports betting report is finally in, and Michigan set a new handle record for the fourth month in a row.
The total sports betting handle in Michigan last month was $514.7 million, moving past the $500.5 million mark that came in for November. The online handle was up over $484 million for the month, and that is also a new record in the state.
Michigan was seeing very limited growth when retail was the only way to bet in the state, but things have changed considerably. This is a state that has continued to see new operators enter the market and some of the biggest names in the industry as well.
The only negative from what took place in Michigan is that the gross gaming revenue took a major hit. After the total gross gaming revenue was $38.8 million in November, that total fell down to $12 million for December.
November was a huge month for sportsbooks throughout the U.S. as favorable NFL outcomes hurt the bettors. That gross gaming revenue should even out over the course of time as long as the best sill keep pouring in.
Jump to
DraftKings Remains on Top
The Michigan Gaming Control Board also breaks down the report for each operator, and DraftKings was once again the sportsbook that saw the most action. The total betting handle at DraftKings for the month was $120.3 million, just barely sneaking past FanDuel.
FanDuel was next on the list with a total handle of $119.9 million, and BetMGM was right behind that at $108.7 million. These three operators have dominated the market since things went live in 2021 and should continue to lead the way into 2022.
DraftKings finished the year having the highest total handle in four of the last five months. FanDuel Sportsbook was on top for the first seven months of the year, and that competition will only heat up as time goes on.
FanDuel Has Biggest Year
Since FanDuel led the way for the first seven months, that operator ended the year with the highest handle. FanDuel took in $993 million worth of bets for the year, and DraftKings was next on the list at right around $951 million.
BetMGM has managed to keep pace with the two giants of sports betting, and it recorded a total handle of $828 million for the year. Barstool and Caesars were fourth and fifth on the list but were not competitive with the other two options.
FanDuel had a gross betting revenue of more than $6 million for the month of December, easily leading the way.