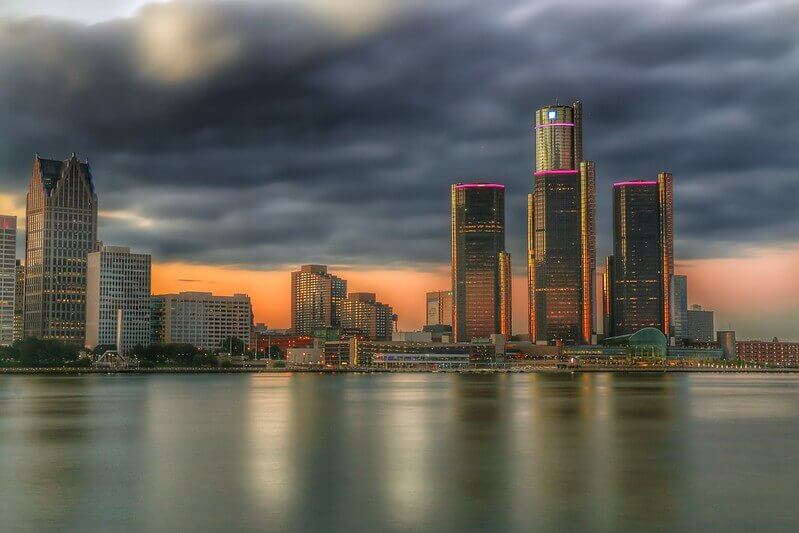 On Monday, Aug. 22, DraftKings and Live! Hospitality & Entertainment announced the first Sports & Social DraftKings is set to open. Located in the Somerset Collection at Metro Detroit, the venue will pave the way as a "unique food, beverage and entertainment experience" for customers.
Live! Hospitality & Entertainment's experience in dining and live entertainment is coupled with DraftKings' retail sports betting flava.
Jump to
Sports & Social DraftKings Offerings
The venue will offer a "premier live sports viewing and wagering experience."  The 32-foot LED wall is behind all the live sports events. Window service and individual kiosk will take all of the bets. Football, basketball, baseball, and hockey will fill the 10,400-square-foot space.
DraftKings will host a lounge that can be fit for private events. There is a patio for taking the action outside. The dog-friendly space attributes to the social scene.
Sports & Social DraftKings offers a food and beverage menu that features gametime options. Fresh fruit garnishes specialty drinks, and local favorites join national beers on draught. Food and beverages are featured throughout the week, and the weekends highlight brunch.
The facility offers live music and entertainment, a variety of games, and friendly competition betting on sporting events. The sports and the social gathering are the right mix for the crowd.  
Watch and Wager promo code can be used for horse betting in select states.
Tipico, a big German sports betting platform, has announced intent to come to the US.
BetBull should be soon up and running to take real-money wagers.
DraftKings and Live! Hospitality & Entertainment
Nate Forbes is the Managing Partner of The Forbes Company. He commented:
"We are honored that Sports & Social DraftKings has chosen to establish its first US location at Somerset Collection. Our guests travel from across Michigan, the Midwest and Canada to experience many brands that are exclusive to Somerset Collection and we are thrilled that this venue will give them another reason to make this region a destination."
The Principal of The Cordish Companies and CEO of Live! Hospitality & Entertainment is Reed Cordish. He added:
"DraftKings is an industry leader in sports and entertainment and we are incredibly excited to be working with them on this new collaboration for Sports & Social. We are creating a new standard for dining and sports entertainment with Sports & Social DraftKings that is unmatched"
This is the first official announcement of the DraftKings/Live! venue. More locations are expected in the coming months. Sports & Social DraftKings retail sportsbook has a place in history as a sports gaming platform.